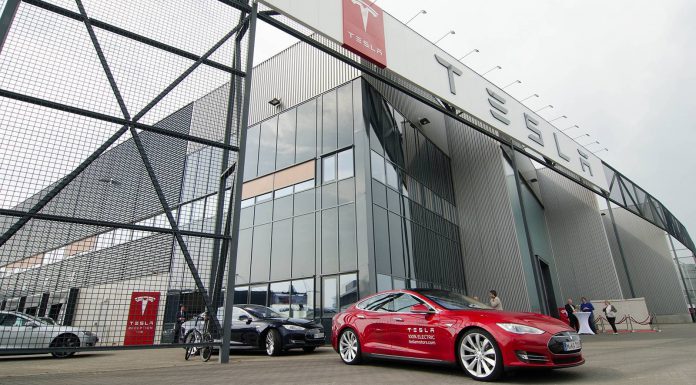 The American electric automaker Tesla Motors has officially opened a distribution centre in Tilburg, The Netherlands. The central location of Tilburg in Europe offers fantastic accessibility represents a perfect European base for Tesla Motors.
The assembly plant in Tilburg will not only be used to deliver the first Model S but also for the distribution of parts and maintenance. The car comes as an electric engine, a chassis and a set of batteries, shipped from California to Tilburg separately to save on import costs. In Tilburg the Models S get bolted together and subjected to rigorous testing before it is finally ready and dispatched to the customer. The final tests consist of things like wheel alignment and some driving tests- which of course are done complete within 24 hours!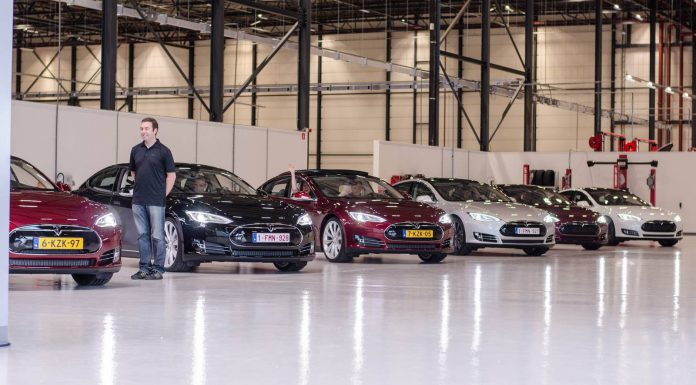 Tesla Motors used the opening to celebrate the delivery of the first Tesla Model S cars in Europe; the delivery was initially planned for the spring. The delay was caused by several adjustments which were needed to make the Model S suitable for the energy network in Europe and the public charging infrastructure. Some of the owners waited almost 3 years for their cars.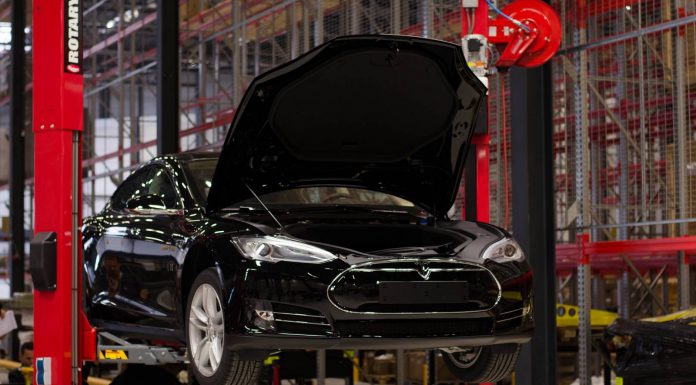 The ceremony also saw the press participate in short test drives before the first batch of cars was released to its eagerly awaiting owners. The techs from Tesla were also on hand to explain to the new owners the most important parts of their new cars.
The Model S is currently Tesla's only production model but that is set to change in the near future.