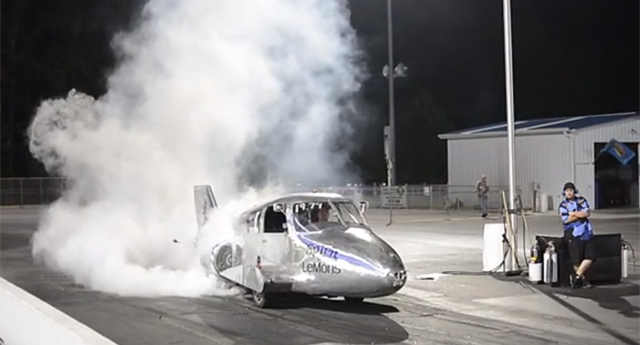 The burnout is a right of passage for car enthusiasts the world over. There is just something beautiful about obscuring your vision to the point of blindness with a cloud of smoke that you created.
Now, thanks to a video by photoguy2345, you can get your burnout fix without having to spend any money on new tires. What makes this particular burnout video stand out from the thousands of others on YouTube is the cinematography.
Rather than shoot the normal slow-mo drag race footage we've all seen countless times, the footage has been slowed down and reversed — the effect is actually pretty cool!
[youtube]http://www.youtube.com/watch?v=_LGsgK0wYoc[/youtube]
The mix of cars ranges everything from a Ford F-150 to a classic Camaro and everything in between. There's even a brilliant aircraft inspired custom car at the 1:37 mark.(anybody know what it is?).
Check out the video above and tell us which you like better: regular burnouts or reversed?