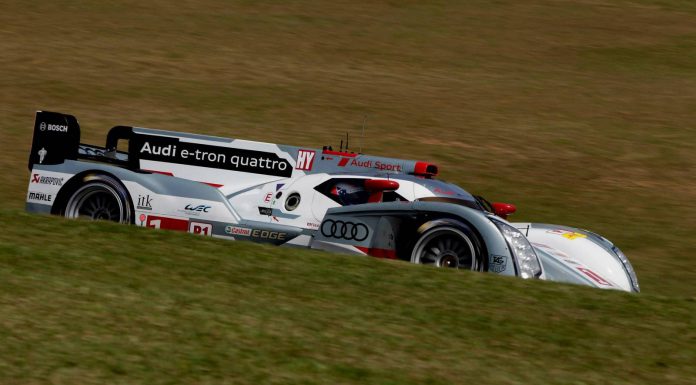 It was a hotly contested qualifying session in Sao Paulo with the top finishes only being separated by fractions of a second. Starting with the fastest class – the LMP1, Audi comfortably took pole position but not without a stiff chase by its sister car, the N0.2 Audi R18 e-tron quattro. The No.1 car finished only five hundredths of a second ahead of Tom Kristensen and Loic Duval in the championship leading No.2 Audi.
To make matters even more surprising, the No.2 car span out towards the end of the session but the driver was quick to recover the time lost and finished second. The No.8 Toyota TS030 Hybrid of Anthony Davidson and Sebastien Buemi finished 3rd. Toyota is looking to repeat the same success they had last year in Brazil of three wins.
In the LMP2 class, it was the No.26 G-Drive Oreca–Nissan of John Martin and Mike Conway who took the pole position. They finished fifth overall and behind the No.12 LMP1 Lola B12/60 car of Rebellion Racing. The No.26 Oreca-Nissan was followed by 7 other LMP2 cars in close proximity, with two other Oreca-Nissans close behind. The best placed Lotus T128 was the No.32 of Thomas Holzer, Dominik Kraihamer and Jan Charouz.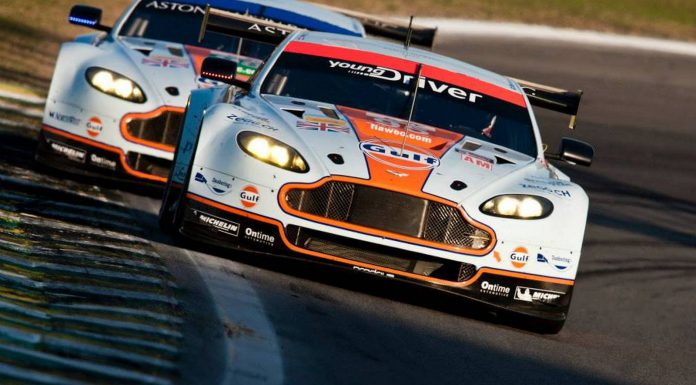 In the LMGTE-Pro class, Aston Martin comfortably claimed the fastest time in the factory Aston Martin Vantage V8 of the young New Zealander Richie Stanaway and Portuguese driver Pedro Lamy. They set a pole position time of 1:33.340 when their times were averaged. Luck was still on their side as the LMGTE-AM class winner, the AF Corse Ferrari 458 Italia, was disqualified due to a ride height infringement. This gave another Aston Martin the win in this class.
The main race starts at 1200 hrs local time in Sao Paulo, (10:00 US CT / 16:00 UK / 17:00 Europe).