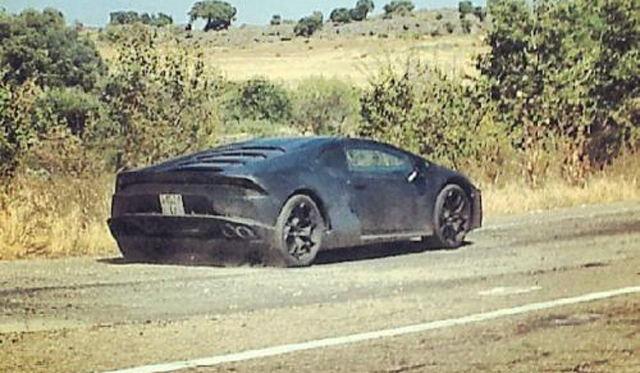 New reports have emerged suggesting that the long-awaited Lamborghini Gallardo successor, currently known as the Lamborghini Cabrera, will be revealed early next year before hitting the market later in 2014.
It's most likely that the 2015 Lamborghini Cabrera will make its world debut at the Geneva Motor Show 2014 in early March next year. Also as expected, the 2015 Lamborghini Gallardo will likely share many technical features with the upcoming second generation Audi R8 which will hit the market after the Cabrera.
Arguably most significantly however, the 2015 Lamborghini Cabrera is expected to feature an all-new seven-speed dual-clutch transmission indicating that Lamborghini has finally succumbed to the pressure and won't release the Cabrera with a similar ISR transmission to the range-topping Lamborghini Aventador.
That new gearbox will then be mated to an upgraded variant of the 5.2-liter V10 engine currently found in the Gallardo. In Cabrera-specification, expect around 600hp.
One of the most notable styling features of the Lamborghini Cabrera will be its redesigned rear-end. From the side, the sharp lines first featured on the Lamborghini Sesto Elemento then passed down to the Lamborghini Aventador, are extremely evident. Additionally, the prototype pictured above features slightly offset quad-exhaust pipes at the rear, as well as what appears to be a very long and narrow rear light stretching across the entire width of the Italian supercar.
In terms of a convertible version of the Lamborghini Cabrera, it's expected to hit the market just 12 months after the coupe. By comparison, the Lamborghini Gallardo Spyder debuted three years after the coupe.
[Via AutoExpress]