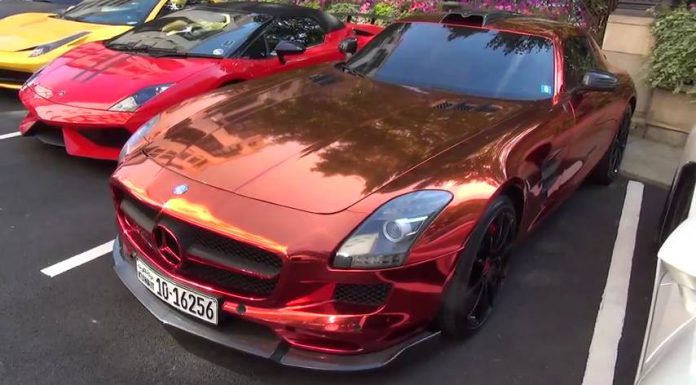 London is arguably the best city in the world for spotting some of the latest and greatest supercars. A number of hotels in the UKs capital host foreign visitors who travel from all over the globe to the city and are sure to bring there pride and joy along with them, paying massive amounts to have them flown over to the UK.
There is always one hotel that appears to attract the most wealthy supercar owners, The Dorchester, on Park Lane and every year it's parking bays are occupied by some of the finest and rarest metal around. This year was no exception as the video below will show. Over £2 million worth of supercars lined up, the majority of which are from the United Arab Emirates.
[youtube]http://www.youtube.com/watch?v=vZXuRkyQCKc[/youtube]
The line-up features: three Lamborghini Aventadors (including one from Oakley Design), a heavily modded and very unique Mercedes-Benz SLS AMG, a Lamborghini Gallardo LP570-4 Performante, a Ferrari 458 Italia and a 458 Spider, Audi R8 modded by ABT, and a very rare KTM XBow.
Quite the sight to behold!