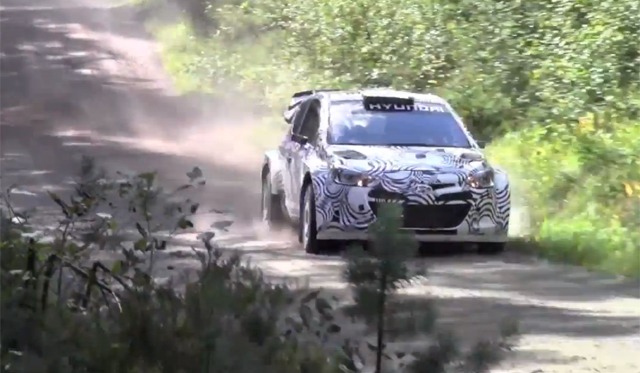 While it may not be supercar related, per se, we thought you'd enjoy this — Hyundai's new i20 WRC ready rally car.
The video, released by Rallisportnet, is the first footage we've seen of Hyundai's return to the WRC competition after ten years of absence. Hyundai's i20 rally car was first debuted at the 2012 Paris Motor Show and has since undergone over 12 months of testing in order to get it ready for the daunting task of top level WRC competition.
[youtube]http://www.youtube.com/watch?v=IN6bTOoR1Co[/youtube]
From the looks of the car in the video, it appears things are shaping up quite nicely for the Korean manufacturer. The stages of the Finnish rally have been compared in difficulty to that which road racers face at the Nurburgring, making it one of the best places to test a new rally car.
For a shakedown, the car looks remarkably well composed. It would be completely normal for a development car on its first shakedown to look twitchy, even unmanageable at times. The i20, however, seems to be handling the Finnish gravel as good as any current WRC car.
Nevertheless, any more competition in the WRC is good competition in our book. Check out the video above for some glorious rally sounds!