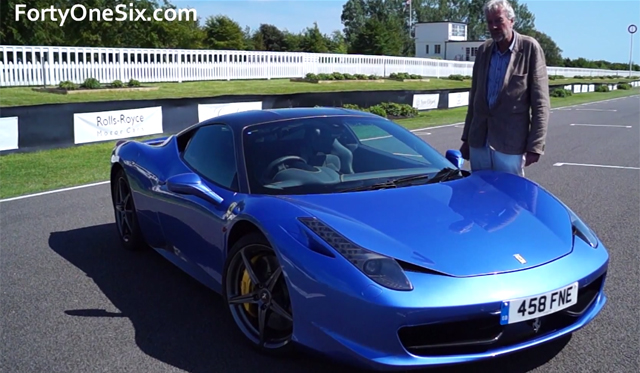 By now, we well and truly know that the Ferrari 458 Italia is one hell of a performance machine. Considered as the mid-range Ferrari above the Ferrari California and obviously below the Ferrari F12 Berlinetta and soon, the LaFerrari, the Ferrari 458 Italia is the perfect supercar for any enthusiast not willing to spend all their life's savings. However, the following 458 isn't your regular one.
Nope, instead this Azzurro Monaco Ferrari 458 Italia is fitted with almost 100,000 pounds of options and the team from FortyOneSix managed to get their hands on this stunning 458 Italia and run through all of its optional extras. The total figure of options on this 458 comes to an insane 91,792 pounds, enough to purchase a brand new Audi R8 V8 Coupe!
[youtube]http://www.youtube.com/watch?v=t0UeRFGt-HU[/youtube]
Some of the most expensive options include carbon fiber seats that cost 4,600 pounds, a carbon fiber rear diffuser that'll set you back 5,100 pounds as well as the aforementioned Azzurro Monaco blue paint with the Silverstone roof costing 11,500 pounds.
All up, this Ferrari 458 Italia would have cost the owner 271,125 pounds! Quite expensive, but at least the owner has their absolutely perfect 458!