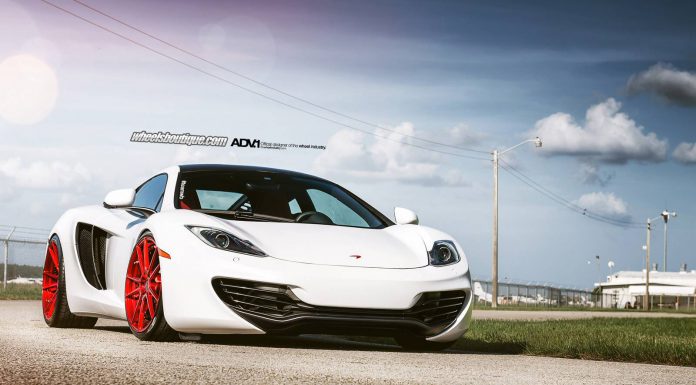 In standard form, the design of the McLaren 12C could be considered as one of the least flashy out of all supercars. Why? Well, it does not featuring any aggressive sharp edges or wings like its rivals the Lamborghini Gallardo or even the Ferrari 458 Italia.
However, the following McLaren 12C clearly doesn't fit into that definition as it has been outfitted by Wheels Boutique with a set of bright gloss red wheels from ADV.1 wheels! We previously showed you this unique McLaren 12C, but the following gallery is ten times better than the previous one!
Under the hood, the 2013-specification McLaren 12C features a 3.8-liter, twin-turbo V8 engine developing an insane 625hp. That potent powerplant is the mated to a seven-speed dual-clutch semi-automatic transmission driving the rear wheels. Consequently, the McLaren 12C is one of the fastest accelerating supercars on the market with it capable of hitting 62mph in 3.1 seconds and a top speed of around 200mph.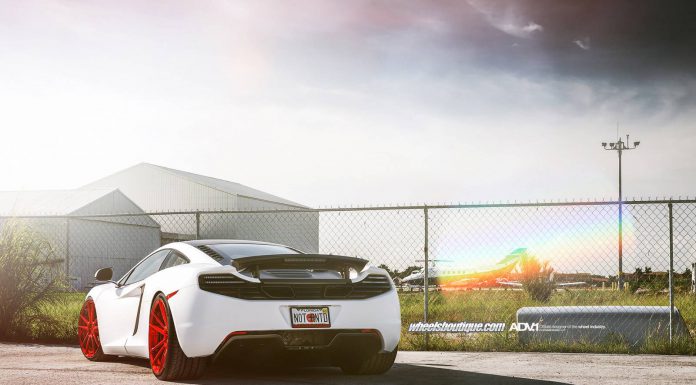 Let us know what you think about this unique combo below!