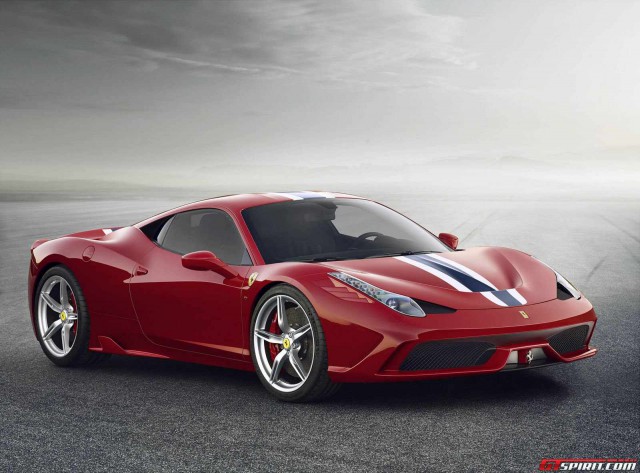 Ferrari has wasted no time in releasing their first teaser image of the brand new 458 Speciale.
The Speciale, which is set to make its public debut at the 2013 IAA Frankfurt Motor Show next month, is the faster, more track-focused version of the 458 — akin to what Ferrari did with the 430 Scuderia and 360 Challenge Stradale We reported on its reveal a just a few days ago.
[youtube]http://www.youtube.com/watch?v=eUEcWmIw4SE[/youtube]
While the video above may be nothing more than a teaser, it does give us a better idea of what the cars proportions as compared to the static shots released earlier this week. The end of the video gives us a tiny taste of what the Speciale will sound like, although the brief clip certainly won't do the car justice when it's running at full chat.
Check out the video above for the first glimpse of the fastest 458 ever and head on over to our reveal post for the full specs and details.