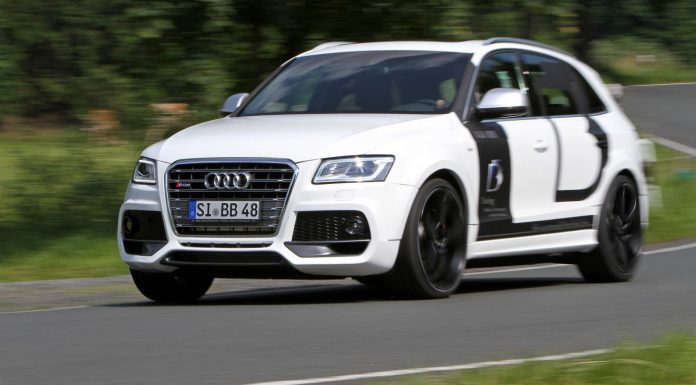 Now that the Audi SQ5 has hit the market, tuning firms have scrambled to prepare a new set of upgrades. The diesel powered SUV is likely to be a huge sales success, which is why B&B Automobiltechnik has released a new package of updates. Both aerodynamic and performance upgrades are available.
The top diesel variant of the Audi SQ5 comes equipped with a twin-turbocharged V6 power plant pushing 313 hp and 650 Nm of torque. B&B Automobiltechnik adds three different performance levels to this.
The first is B&B level 1K (Comfort) which provides power up to 340 hp and a 720 Nm maximum torque thanks to ECU changes. B&B level 1 "Sport" gets 365 hp and a maximum torque of 750 Nm with further ECU tweaks. The top performance package produces 400 hp and a maximum torque of 800 Nm. This conversion costs approximately EUR 4,950.00 and contains B&B special injection elements, optimized suction lines, air ducts and charging air cooling system. Moreover, the ECU is tweaked further with air pressure increased by approximately 0.25 bar.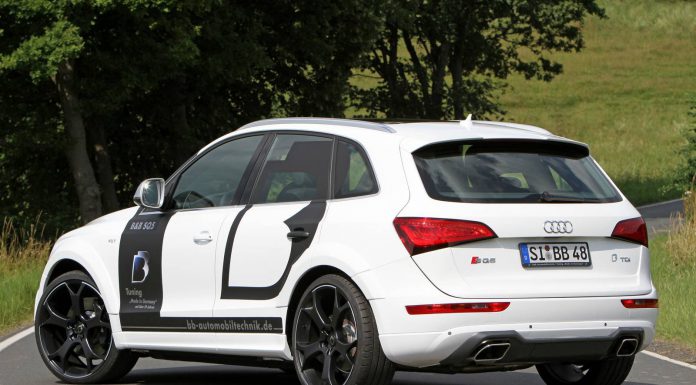 B&B's complete aerodynamic package for Audi SQ5 comprises a new front fender skirt with bigger air inlets, a set of mud guard extensions and a complete rear fender skirt. B&B sport end-pipes are also visible. B&B also mounted B10 wheel in 22-inch diameter with Michelin tyres in 265/30R22 all-round. Suspension springs lowers the chassis of the B&B-SQ5 by almost thirty millimetres.