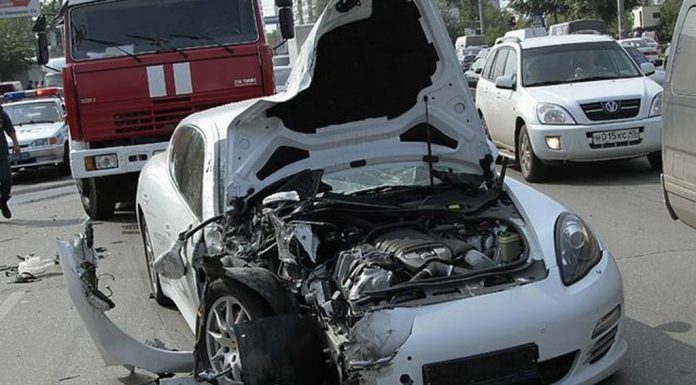 The dash cameras of Russia have delivered the goods yet again with the latest clip capturing a speeding white Porsche Panamera spearing into a bus.
[youtube]http://www.youtube.com/watch?v=FFmaMr6lXIk[/youtube]
As the following video shows, the Porsche Panamera driver was completely at fault for this horrific incident. The German sedan can be seen speeding down the road before smashing into the rear of a large bus. That bus is then propelled forward, hits a parked car on the side of the road and then rolls over before coming the rest in a grassy ditch.
It's currently unknown if anyone involved in the crash was injured. The crash occurs at the 1:50 mark in the video above.