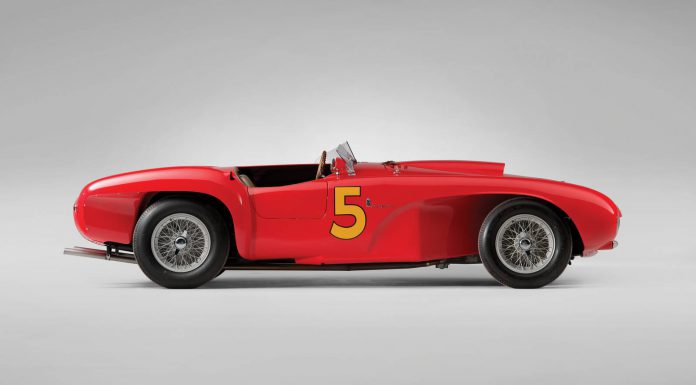 Aside from the numerous car shows, Monterey Car Week is world renowned for its car auctions. Nobody does it better than RM Auctions! We get the feeling that their Friday night sale was little but a warm up for tonight's main event. However, the fact that $86 million worth of cars sold via the auction block reveals the quality nature of the consignments!
The prize for the biggest figure went to a 1953 Ferrari 375 MM Spider which sold for $9.08 million, including commission. One of just 12 in existence, this particular car has enjoyed singe family ownership since it was built.
Next up was a a 1939 Mercedes-Benz 540K Special Roadster which sold for $7.5 million. Another couple of Ferrari lots, a 1950 166 MM Barchetta and a 1955 750 Monza Spider, took $3.08 million and $4.07 million respectively. RM Auctions also sold a 1955 Jaguar D-Type for the sum of $3.85 million. Another significant lot was 1931 Bentley 4.5-liter Supercharged Le Mans Roadster which sold for $4.7 million at the Bonhams event
The stats for this year's sales reveal that value is up by 33% over 2012. Tonight sees a 1967 Ferrari 275 GTB N.A.R.T. Spider cross the blocks. Many are quietly anticipating a value in excess of $17 million for this which would top the Ferrari auction record set in 2011 by a Testarossa auction by Gooding & Co at $16.4 million.