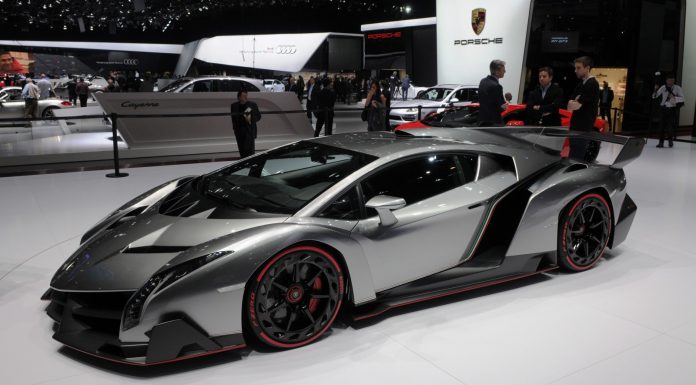 Just a couple weeks after reports emerged suggesting that Lamborghini was going to develop a convertible variant of the exclusive Lamborghini Veneno, the company's CEO, Stephan Winkelmann has exclusively confirmed that such a car will be produced.
In an interview with Car and Driver, Winkelmann stated that just nine units of the Lamborghini Veneno Roadster will be produced. That's quite an interesting development in itself in that just three units of the regular Veneno are heading to customers. Despite the extra production numbers, the Lamborghini Veneno Roadster will cost 10% more than the regular Lamborghini Veneno coupe with a cost of $4.4 million, or €3.3 million.
Recent reports suggested that Lamborghini began calling around to potential customers to decide if there was enough interest to put the Lamborghini Veneno Roadster into production. Unsurprisingly, the Lamborghini Veneno Roadster will remain mechanically identical to the coupe.
That means a twelve-cylinder power unit with a displacement of 6.5 liters, an extremely fast-shifting 7-speed ISR transmission with 5 driving modes and permanent all-wheel drive, as well as a racing chassis with pushrod suspension and horizontal spring/damper units. That engine pumps out 750hp and helps the car hit 100km/h in just 2.8 seconds and a top speed of 355km/h despite that massive rear wing.
[Via: Car and Driver]