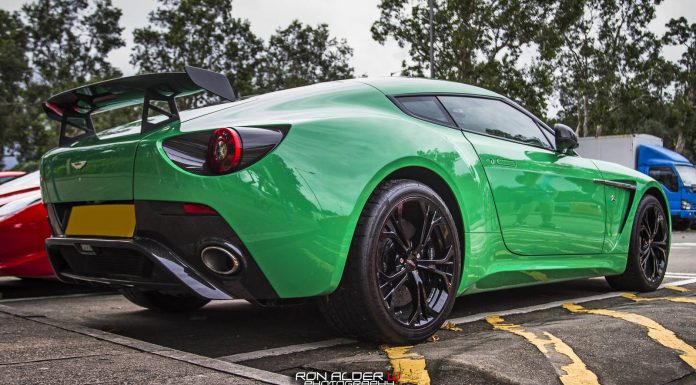 Based off the standard Aston Martin V12 Vantage, the stunning Aston Martin V12 Zagato is one hell of a creation. It combines the potent V12 of the standard V12 Vantage with some styling courtesy of Zagato in one beautiful package which Ron Alder W Photography was recently lucky enough to spot.
Both partners – Zagato and Aston Martin – have revived a collaboration which has produced some of the most beautiful and sought-after cars in the world. The partnership takes inspiration from the past to create modern descendants of classics with cars such as the DB4GT Zagato, V8 Vantage Zagato and DB7 Zagato. The Aston Martin V12 Zagato is the latest member in this line-up.
The Aston Martin V12 Vantage Zagato is powered by a 6.0-liter V12 engine delivering a total of 510hp and 570Nm of torque.