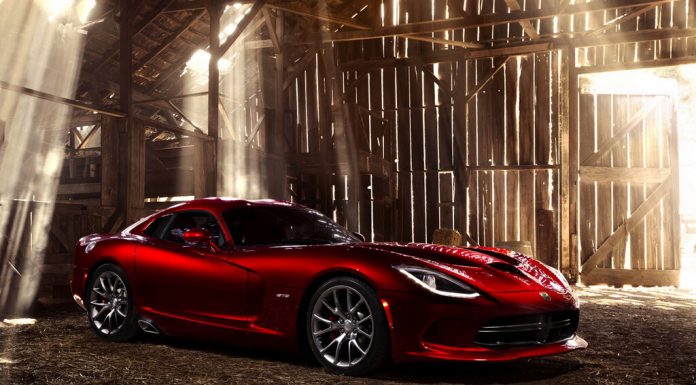 The 2014 SRT Viper is set to receive a price hike over the outgoing model. The base 2014 SRT Viper will now set customers back $103,990 including a $1,995 destination and handling charge. That equates to a $2,000 premium over the 2013 model.
The 2014 SRT Viper GTS however, will maintain its $124,990 price tag. The additional costs of the base 2014 SRT Viper can be attributed to its array of new standard features such as a rear view camera, 12-speaked Harmon/Kardon stereo system with subwoofer, HD radio and UConnect access. To offset this increased cost, SRT has announced that the optional 18-speaker sound system will cost $1,995 instead of $2,995 like previously.
From a mechanical standpoint, the 2014 SRT Viper will retain the same powerplant as the 2013 model. That means an 8.4-liter V10 engine producing a total of 640hp and 600lb-ft of torque. It has the most torque of any naturally aspirated engine in the world. It receives a lightweight composite intake manifold, high-strength forged pistons, sodium-filled exhaust valves, new catalysts to reduce back pressure and an aluminium flywheel that reduces reciprocating losses. Altogether, a 25 pound weight loss over the previous model.
The 2014 SRT Viper receives the same updated and re-engineered version of the Tremec six-speed manual found in the 2013 SRT Viper. Modifications include a shorter throw shifter, closer gear ratios and a final drive ratio that has been shortened to 3.55 from 3.07.