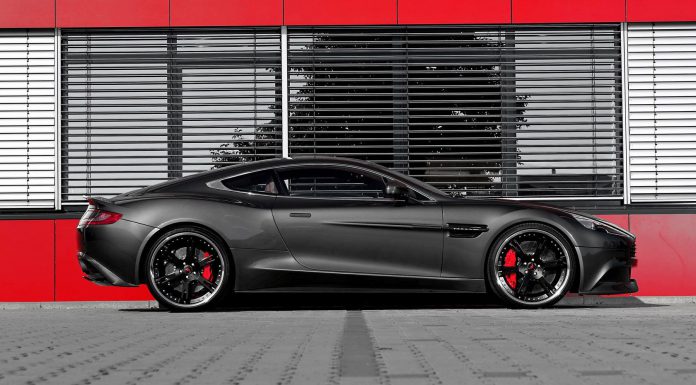 The Aston Martin Vanquish has only recently come to market. Tuning firms across the world are likely to be working on their modifications for it, however, one of the first to have gone public is Wheelsandmore, the North Rhine-Westphalia based wheel specialists. Their package doesn't offer much by way of aerodynamic optimisation, instead it focuses on optical and power elements of the package.
The kit features mild upgrades to the power of the all-alloy front-mid mounted 5,935cc V12 engine. From the 573hp on offer with the serial package, power is increased all the way up to 613hp and 710Nm of torque. The upgrades are realised through the ECU system and a new sports exhaust with a set of butterfly valves.
It also gets a set of forged performance wheels named 6Sporz². These feature a matte black finish with contrasting metallic outliners. At the front they measure 9,5×21 inches with tires 265/30/21 Continental Sport Contact 5P, at the rear they measure 12,5×21 inches with tires 325/25/21 Continental Sport Contact 5P.