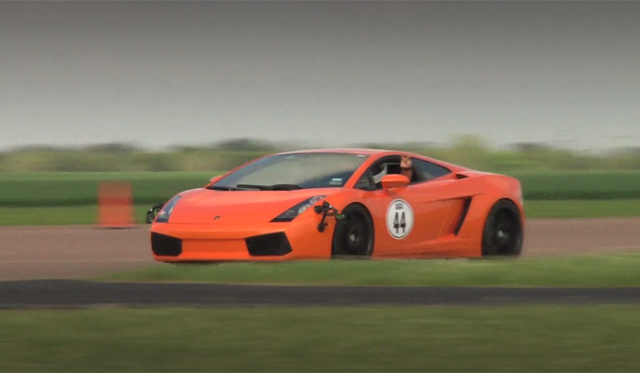 Seven insane twin-turbo Lamborghini Gallardos from Underground Racing recently completed at the most recent 'King of the Streets' event during the Texas Invitational and unsurprisingly, one of them came away with the win.
Favouring the incredible 1000hp+ Lamborghini Gallardos produced by Underground Racing is that the Texas Inventational is a rolling drag race event starting from 60mph, meaning they can fully capitalise on that insane power as soon as the race kicks off.
Numerous other supercars took part in the event, including a 1250hp Dodge Viper which unsurprisingly was demolished by a 1500hp Lamborghini Gallardo LP570-4 Superleggera. This just left that car and an orange 2006 Lamborghini Gallardo TT by Underground Racing to compete in the final. We won't spoil the result for you, but it's a video well worth a watch!