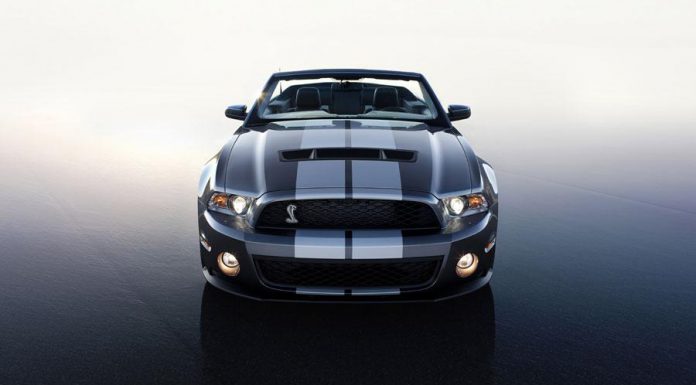 Another Ford Mustang is set to hit the auction block after the one-off 2014 Ford Mustang GT U.S. Air Force Thunderbirds Edition sold for $398,000 recently. This time, the final 2014 Shelby Mustang GT500 Convertible is set to go under the hammer on August 9 at the Hot August Nights Auction from Barrett-Jackson. All proceeds from the sale will go directly to the Brain Injury Association of America a charity supported by Indy500 winner, Parnelli Jones.
The 2014 Shelby Mustang GT500 Convertible up for grabs will be the final 2014 Shelby Mustang GT500 Convertible off the production line and will be sold without a reserve price. Because the car will be the final unit produced, the winning bidder will have the opportunity to completely customise the car and have the ability to option out the interior, exterior and stripe color combination.
North American car marketing manager for Ford, Steve Ling said, "With 662 horsepower, superb handling and a 0-60 time below 4.0 seconds, the Shelby GT500 is already one of the world's greatest muscle cars.
"So, while the thrill of owning such a rare and important car is certainly appealing, the owner of this convertible will also help further critical research needed to treat serious brain trauma. We're honored to support Parnelli and the organization's efforts."
While speaking about the great cause this auction is raising funds for, Indy500 champion Parnelli Jones said, "I'd like to thank Ford for assisting the Brain Injury Association of America by donating the Shelby to the Barrett-Jackson auction. Certainly this is a cause that's been overlooked and we hope others can benefit from the charity's work and learn through my son, Page's, experience."