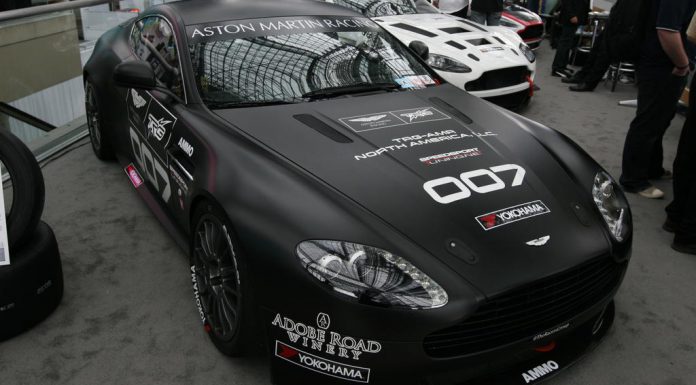 TGR-AMG North America based in California, has just announced it is entering two brand new Aston Martin Vantage GT4 race cars into the Pirelli World Challenge series for the remainder of the season. Driving the two news cars will be Mark Klenin and Drew Regitz.
Both of these drivers have previously competed in BMW racing and Klenin decided to make the switch after just four laps at Lime Rock Park behind the wheel of the Aston Martin Vantage GT4 racer. Just three races remain in Pirelli World Challenge series for this year, and the two drivers along with their two GT4's are set to compete for the entire of the 2014 racing series.
Both drivers will make their debuts this weekend at the Mid-Ohio Sports Car Course which is hosting the seventh round of the annual racing series.
Mark Klenin said, "I chose TRG-AMR for its reputation," said Mark Klenin. "They've always been professionally operated, and I'm excited to have a car that's setup so it's competitive. I'm thrilled to be working with Kevin [Buckler] and the team, Drew and I are glad we found a great organization to run with together!"
[Via AutoGuide]