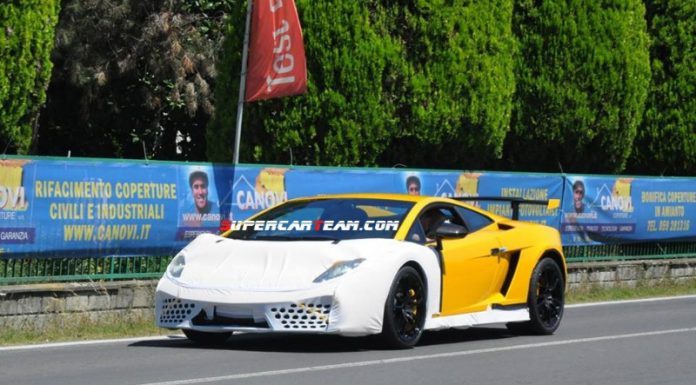 A mysterious Lamborghini Gallardo prototype was recently spotted testing for the very first time likely to be in the form of the final special edition of the decade-old Lamborghini Gallardo.
Back in April this year, it was reported that Lamborghini was planning to send of the Lamborghini Gallardo with one final, manual-transmission equipped variant. Throughout the Lamborghini Gallardo's near 10-year production run, numerous special editions and stripped-down variants have been produced, most notably the Lamborghini Gallardo Superleggera and the even more potent, Lamborghini Gallardo LP570-4 Super Trofeo Stradale.
When those rumours first appeared, Lamborghini of America chief operating officer Michael Lock said, "It will be the least-gilded, back-to-basics stripped version," and Lock said the car was conceived because 2013 will mark the end of the manual transmission for Lamborghini and one final send-off was seen as necessary.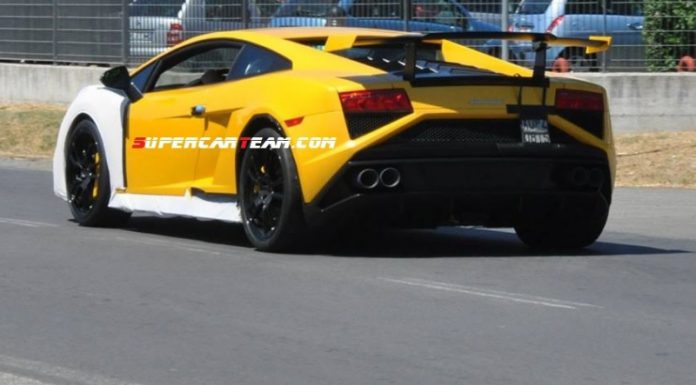 As the following spy images show, this particular prototype was spotted with the facelifted front and rear bumpers firs used on the 2013 Lamborghini Gallardo LP560-4 as well as the massive carbon fiber rear wing and carbon fiber engine cover as the stripped-down Lamborghini Gallardo LP570-4 Super Trofeo Stradale.
It's not yet known if this final Lamborghini Gallardo model will feature any more power than the 570hp produced by the Lamborghini Gallardo LP570-4 Super Trofeo Stradale, but it wouldn't surprise us if it developed around 580hp and weighed even less than the Super Trofeo Stradale. Only time will tell!
[Via Supercar Team]