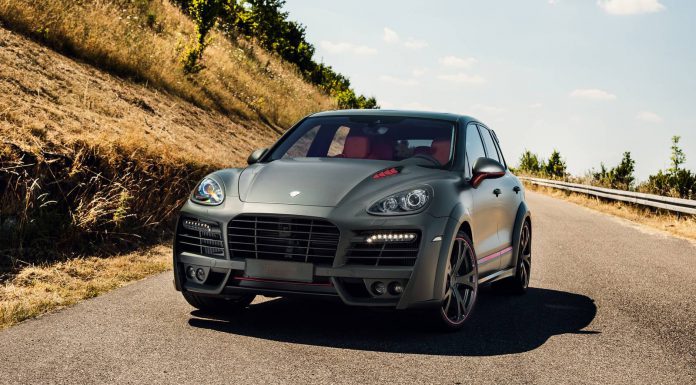 German tuner and Porsche specialist Techart has revealed a Porsche Cayenne Turbo S with their Magnum tuning program. This program has been featured on a number of Cayennes, in fact, they showed us quite and exquisite on back in Geneva 2013 based on a Porsche Cayenne Turbo.
The Magnum kit has sold over 1000 units up to date, it's known for its wide utilization of carbon fiber especially on the front grille, side skirts which also bear the Magnum logo, the diffusers and side mirrors. The rear apron is well integrated into the diffuser with the Techart exhaust system emerging out perfectly not to mention the roof spoiler.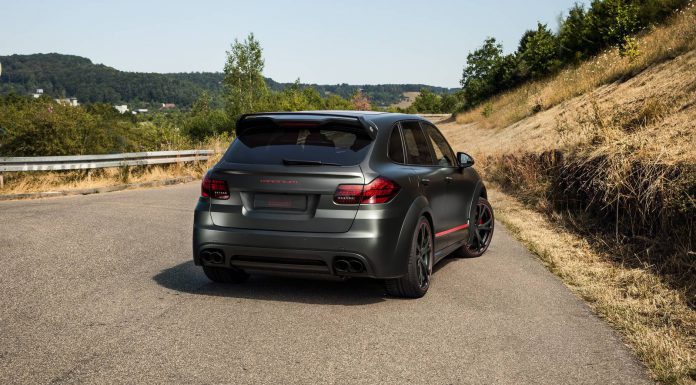 They also have power upgrades for all Cayenne models including the Diesel variants. As for the Turbo variants, they offer two power kits namely the TA 058/T1 which enhances the power output of the 4.8 l twin-turbo engine from 500hp to 560hp, and with a torque increase from 700Nm to 780Nm. The second kit is the TA 058/T2 which gives a power rise from 500hp to 660hp and a rise in torque to 880Nm.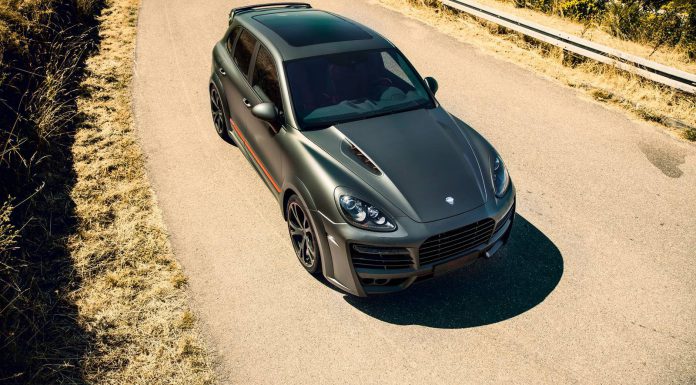 The kit also comes with the Techart engine management system for efficient engine workability in all cases. It's available in various Techart wheels which are the Formula, Formula II or Formula III light-alloy or forged wheels but customers can still choose the light-alloy wheel Formula II GTR and the forged wheel Formula III in ceramic polishing.