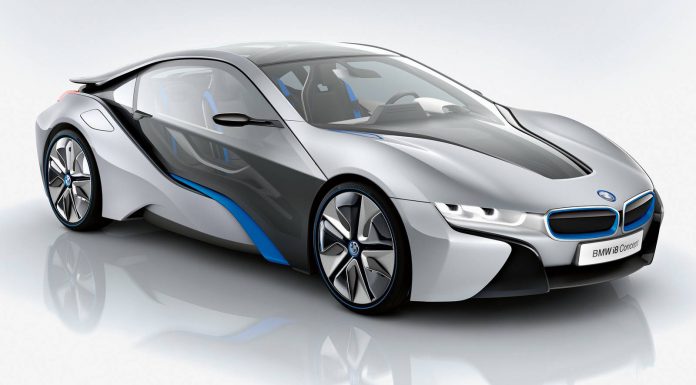 The long-awaited 2014 BMW i8 sports car finally has a release date with the revolutionary sports car set to debut at the IAA Frankfurt Motor Show 2013 in September before hitting select markets before the end of the year!
As we all know, the BMW i8 is an advanced plug-in petrol-electric hybrid sports car with futuristic styling and the weight of BMW's upcoming i-Series range resting on its shoulders. Featuring a 170hp electric motor and a 1.5-liter three-cylinder engine developing 223hp and 295lb-ft of torque, the 2014 BMW i8 is set to be quite an impressive performance machine with the whole car tipping the scales at just 1450kg. Ultimately, the 2014 BMW i8 is expected to hit 62mph in just 4.6 seconds and a top speed of 156mph. By comparison, that's on par with the outgoing BMW E92 M3!
However, just how much will all that technology, power and speed cost? Well, the 2014 BMW i8 is likely to hit U.K markets for a pricey £150,000 therefore making it significantly more expensive than the aforementioned M3.
Not long after being first revealed in concept form, reports were circulating suggesting that BMW would developing an M-variant of the i8, but those rumors were recently put to rest by Car Magazine claiming that such a car is no longer part of the programme.
[Via Auto Express]