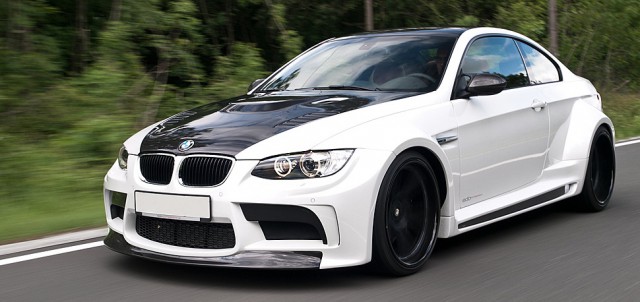 Edo Competition, the purveyors of all things fast, has released images of their latest kit on offer — a Vörsteiner M3 wide body kit.
The GTRS5 kit — which is limited to 40 units worldwide — is made exclusively by Vörsteiner and sold by Edo for those M3 owners looking for a more aggressive stance than what a stock M3 provides. The kit includes a modified front spoiler, front splitter, front wings, side skirts and a rear wing. All are made from high strength carbon in an effort to save weight.
The exhaust sounds absolutely phenomenal, as the kit ditches the standard unit for carbon tailpipes framed in a special carbon rear diffuser with larger fins. Rims are custom 3-part 20 inch VS-320 Vörsteiner aluminium pieces with accenting red Brembo 6-piston calipers.
On the release of the new Vörsteiner kit, Edo said the following: "With the individualisation of a vehicle, quality and perfection are the central focus for the Edo Competition. The exclusive selection of Edo Competition was broadened last year with the products of the American producer, Vörsteiner. Vörsteiner products testify to high quality, exceptional precision and accuracy of fit and they unite innovation with pure elegance."
The kit, as mentioned above, is limited to 40 units worldwide. Check out the gallery below for more images.