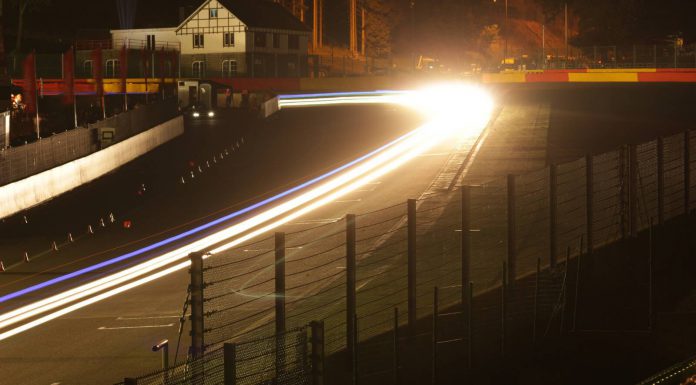 Unfortunately, we didn't manage to last the full 24 Hours of Spa 2013. Retiring early morning, we left at a time when the lead was still being contested between the Porsche 997 GT3 R and the BMW Z4 GT3. Waking up and all has changed, the BMW Z4 has been officially retired. It stopped out on track during the night, handing the lead over to the number 150 Porsche 997 GT3 R.
It wasn't long before the number 84 Mercedes-Benz SLS AMG GT3 managed to catch up though. As we write, the SLS sits in first place, a lap further ahead than the Porsche. This is largely due to staggered pit stop strategies and we expect the gap to be reduced as we move further into the final hours.
Our McLaren teams continue to push on. We have just two cars left now, the number 69 Gulf Racing car which sits in 22nd position and the number 88 Von Ryan Racing team currently in 13th place with Senna at the wheel. We've included a small gallery of our attempt at night photography and supplemented it with McLaren's more professional efforts!