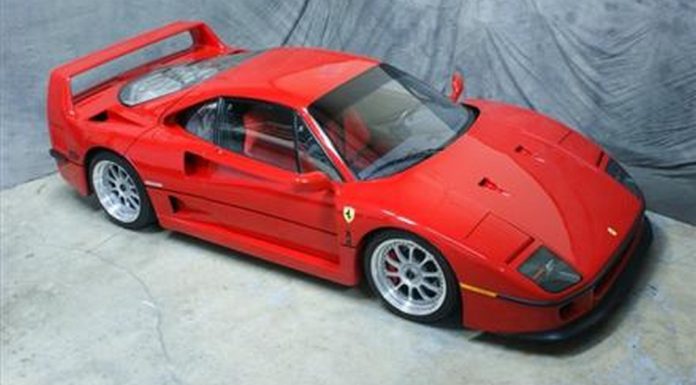 A rare 1992 Ferrari F40 hailing from the U.S. could be yours for $729,000 with the following example being offered for sale on duPont Registry via San Francisco Motorsports.
This particular 1992 Ferrari F40 isn't completely stock and comes fitted with a Tubi exhaust system, Brembo master cylinder, custom Kineseis Wheels and Brembo brakes. Additionally, all the stock versions of those components are included in the sale. The car has covered 16,750 miles which is quite a lot for a Ferrari F40 but obviously some way short of what the car is capable of doing.
The most recent major service was done back in 2011 and this 1992 Ferrari F40 has had both seats and headliner recently re-upholstered.
Just 1,315 Ferrari F40s were produced, each fitted with a 3-liter, twin-turbocharged V8 engine producing 471hp with 16psi of boost and 425lb-ft of torque at 4,000rpm. That potent powerplant is then mated to a 5-speed manual transmission driving the rear wheels. All told, the Ferrari F40 could hit a top speed of 201mph when new, sprint to 62mph in just 4.1 seconds and complete the quarter mile in 11.9 seconds.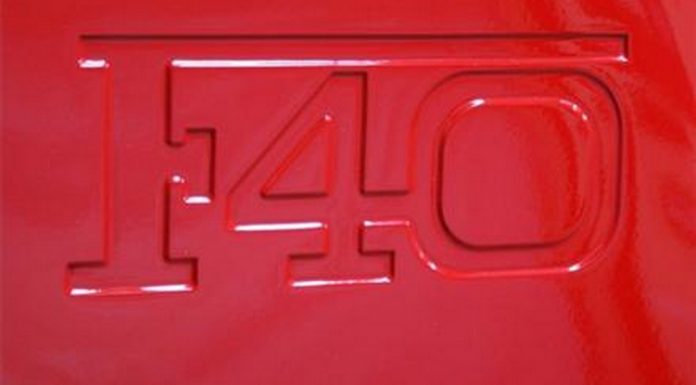 While a lot more Ferrari F40s were produced than the 400 Ferrari Enzos and the LaFerrari set to only receive 499 units, the Ferrari F40 remains extremely rare and sought after amongst Ferrari enthusiasts.
[Via duPont Registry]