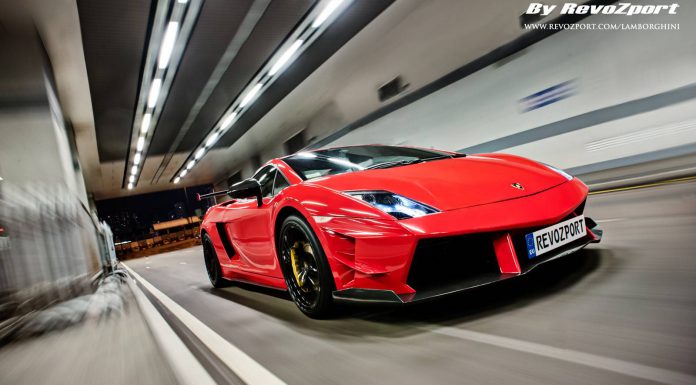 RevoZport have recently released a brand new aerokit for the Lamborghini Gallardo LP560-4 which incorporates a selection of more aggressive exterior features both designed to increase downforce while also giving the Lamborghini Gallardo LP560-4 by RevoZport a far more exclusive look.
Designed to make the regular Lamborghini Gallardo LP560-4 looks like the insane Lamborghini Gallardo LP570-4 Super Trofeo Stradale, the complete kit includes a brand new and much more aggressive front bumper with a carbon fiber front splitter and color matched front canards. RevoZport's Gallardo aerokit then includes a new aluminium front grille, side skirts, a new rear bumper as well as a rear decklid seemingly identical to the real thing fitted to the genuine Super Trofeo Stradale.
Additionally, RevoZports kit includes a massive rear spoiler just like the Super Trofeo Stradale complete with aluminium mounts. All of the aforementioned parts are made from 100% carbon fiber.
RevoZport decided to only focus on aerodynamics and visuals with this new aerokit, meaning the car remains stock under the skin and because the kit fits on all 2nd generation Gallardos, those engine specifications can vary somewhat.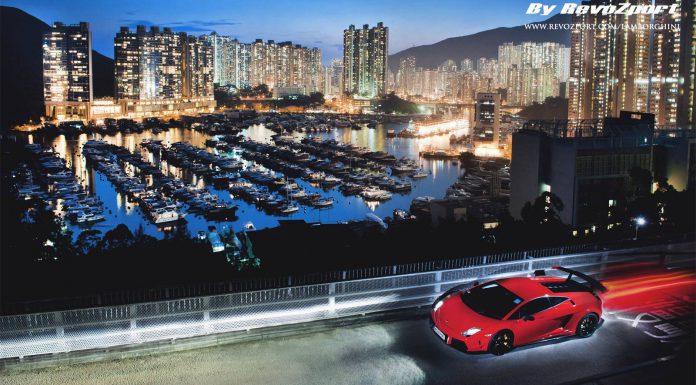 The base Lamborghini Gallardo LP560-4 produces 552hp from its 5.2-liter mid-mounted V10 engine. Thanks to the advanced all-wheel drive system and launch control, the Lamborghini Gallardo LP560-4 can hit 62mph in just 3.7 seconds and a top speed just over 200mph.