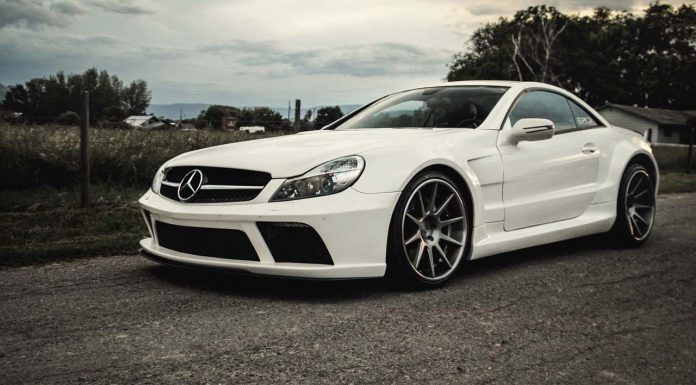 Our Canadian photographer Marcel Lech along with Luxury Supercar Weekend have once again found another unique vehicle. During their trip last month to Kelowna for the Father's Day Weekend Car Show, they connected with a Canadian owner of a very unique SL65 Black Series.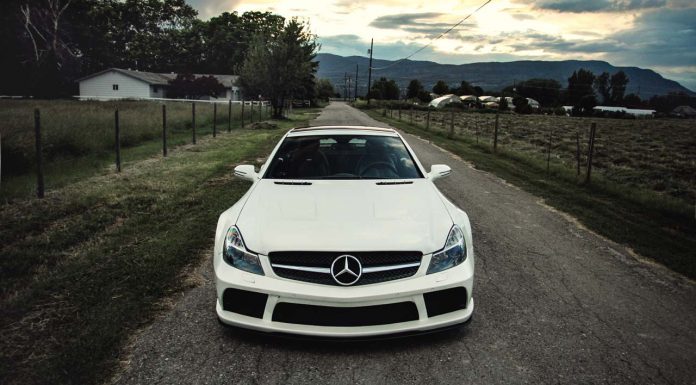 Over the course of the private photo shoot, the owner elaborated in detail on what distinguishes this car from all other SL65 Black Series. Although the car sports an AMG Black Series badge, the car is in fact not a SL65 Black Series at all, but rather a converted 2009 Mercedes-Benz SL63. The frame of the SL63 was widened by 4 inches and the body by 8 inches. Compared to an original SL63 the performance specifications have been slightly boosted through a Renntech tune. Although the engine now produces a humble 566 horsepower to the wheels, an increase of 48 hp from the factory 6.2-liter V8 AMG engine, for every day use, it is still 104 hp off from a genuine SL65 Black Series's 670 hp.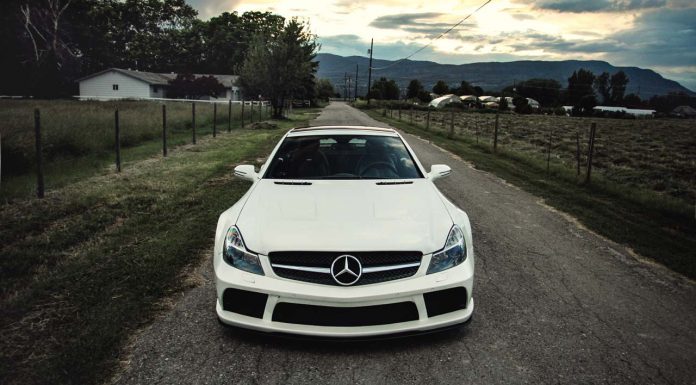 With aesthetics similar to the SL65 Black Series, both units sport a wide body kit, yet this car is equipped with the noticeably wider r230fl kit from Prior Design. The only panels that remain stock on this car are the door panels and the trunk lid. As for the rims of the car, the owner equipped ADV10 Deep Concave wheels with stretched 325 rear tires. Take some comfort in knowing the owner did the build himself, as he is also the owner of Eagle Racing Development in Kelowna, and that he uses this car as his daily driver.