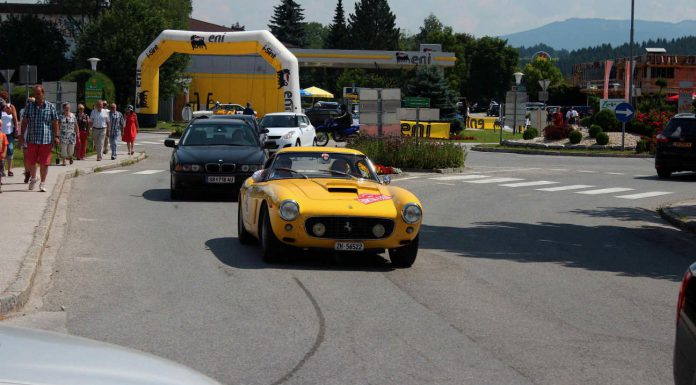 "Driving in the last paradise" that's the slogan of the most famous oldtimer rally in Austria. With the 2013 Ennstal Classic Rally this seemed particularly true.
The Ennstal-Classic started in back 1993 and took place in Gröbming which is in the beautiful Ennstal valley in Austria. In 1993 there were 35 teams at the start, one of the drivers was Walter Röhrl. In the second anniversary of the event Sir Stirling Moss and his wife Lady Susie Moss attended the event for the first time. Even today Sir Stirling Moss and his wife still attend the Ennstal-Classic every year. Once Sir Stirling Moss said that the Ennstal-Classic is the best rally in the world for him.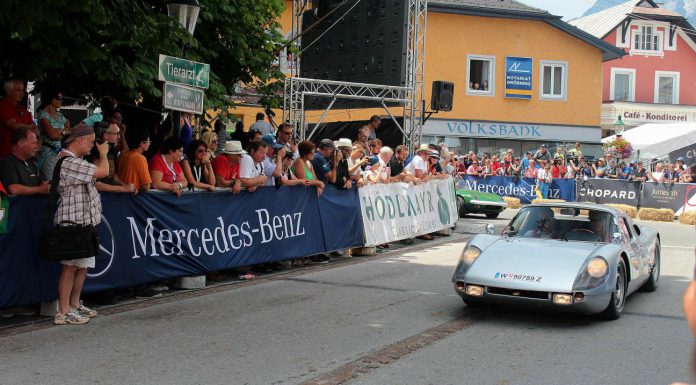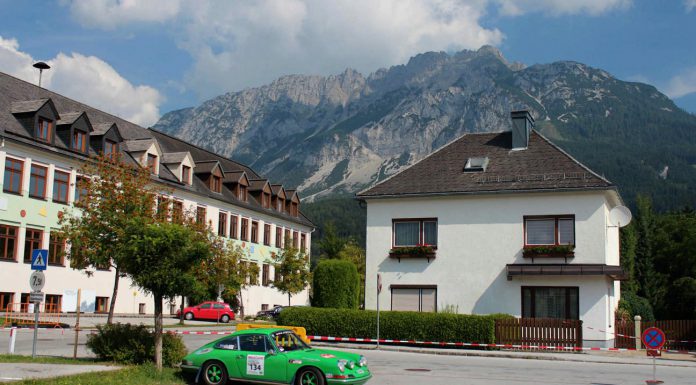 Last week the 21st edition of the Ennstal-Classic took place with 230 teams from 15 different nations. This year there was a parallel event to the Ennstal-Classic the so called 'Copard Racecar Trophy'. Historic racing cars like the Porsche 908/3 and the Lancia Stratos were driving through mountain roads in Austria. On the final day of the Ennstal-Classic 2013, when GTspirit attended, the historic racing cars made 5 demonstrations laps through Gröbming.
Video of the Historic Cars at Ennstal Classic 2013
The Ennstal Classic 2013 was a three days event that started with the around 400 km long Orange-Prologue on Thursday, followed by the Orange-Marathon of around 500 km on Friday and on Saturday the finale took place in Gröbming: the final regularity test with visible light barriers through the centre of Gröbming.
The regulations for all vehicles are based on an average speed of 50 km/h that has to be kept to according to given target times in the legs. Decisions are reached in the two to twenty kilometer long regularity tests where the average speed is measured between secretly positioned light barriers.
The Ennstal Classic is organized by Helmut Zwickl and Michael Glöckner. Back in his study time Michael Glöckner accompanied his friend Helmut Zwickl as photographer to the Formula I GPs. In 1992 the Ennstal-Classic was invented at the GP in Belgium. The idea was to make "motor sports like in earlier times". Next year the Ennstal Classic returns to Austria for the 2014 Edition of the Rally!