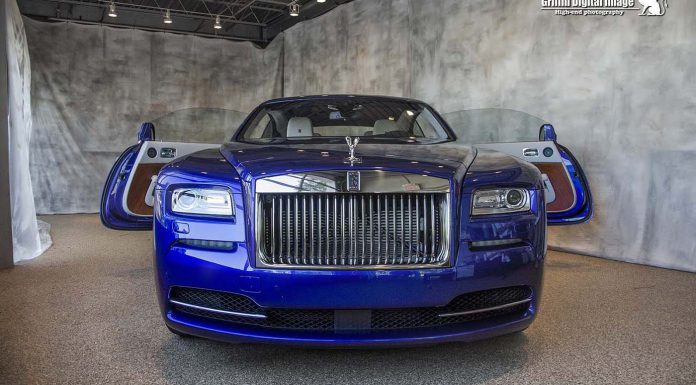 This is a stunning Rolls-Royce Wraith show car which will be displayed at various events and by different Rolls-Royce dealerships across the US. The new Wraith, which is the most powerful Rolls-Royce car ever made, was photographed by one of our readers at Herb Chambers, a dealer in Rolls-Royce, Maserati, Lamborghini and Bentley cars in Boston.
The Rolls-Royce Wraith officially made its debut at the Geneva Motor Show 2013 and Torsten Müller-Ötvös, CEO Rolls-Royce Motor Cars, remarked that the Wraith promises the sense of adventure and speed that drove their founding forefather. He added the Wraith's starting point is luxury, refinement and quality, adding that traits remain as important to Rolls-Royce customers today as they were more than a century ago.
Being the most powerful Rolls-Royce ever made, it boasts of 624bhp and 800Nm of torque from a 6.6 litre twin-turbo V12 with direct petrol injection. This means the Wraith will hit 62mph in just 4.6 seconds and go on to an electronically governed top speed of 155mph. The power is routed through an eight speed, automatic ZF transmission to the rear wheels.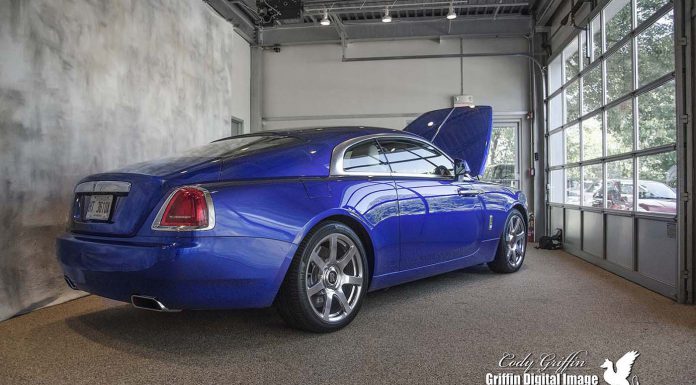 Rolls-Royce Wraith Video