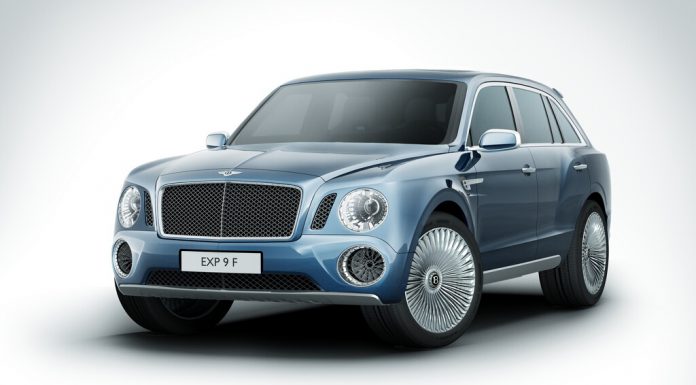 Ever since the Bentley EXP 9 F Concept debuted in concept form at the Geneva Motor Show 2012, rumors were swirling about whether or not the insane SUV would ever hit the market. Well, confirmation has finally come from the U.K. that Bentley has officially given its brand new, range-topping SUV the green light for production.
Bentley has confirmed that its new SUV is being developed specifically for wealthy customers in different emerging markets around the world. In addition to this confirmation, Bentley has announced that once the new Bentley SUV goes on sale in 2016, 1,000 additional jobs will be created in the U.K. with a large slice of the company's 800 million pound investment for new models to be directed towards the Bentley SUV.
While Porsche has its Panamera SUV, the Bentley SUV will be on an entirely new level with it set to be the world's most expensive SUV with a base price of around $237,000. What's more, Bentley has announced that its SUV will also be the world's most powerful production SUV on the market when it hits showrooms in 2016.
Unsurprisingly, the new Bentley SUV will be based on the Bentley EXP 9 F concept car presented early last year. With that being said, the design of the production car has been modified significantly. This fits in-line with Bentley confirming after the Geneva Motor Show 2012 that it had gone back to the drawing board after the mixed reception the car received on debut.
The Bentley SUV will represent the forth model for the British automaker joining the Bentley Mulsanne, Flying Spur and Continental GT.