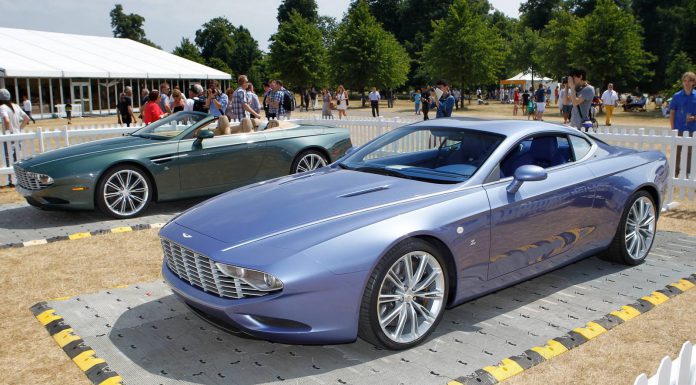 Yesterday Aston Martin celebrates their 100th anniversary in style with the Centenary Celebrations in Kensington Gardens, London. Tens of thousands of owners and enthusiasts came together yesterday to witness the largest gathering of iconic British sports cars in history.
The unique display of some of the rarest Aston Martins – which included a timeline of highly significant Aston Martin models as well as displays dedicated to the brand's 50-year love affair with James Bond, its proud motorsport heritage and much else besides.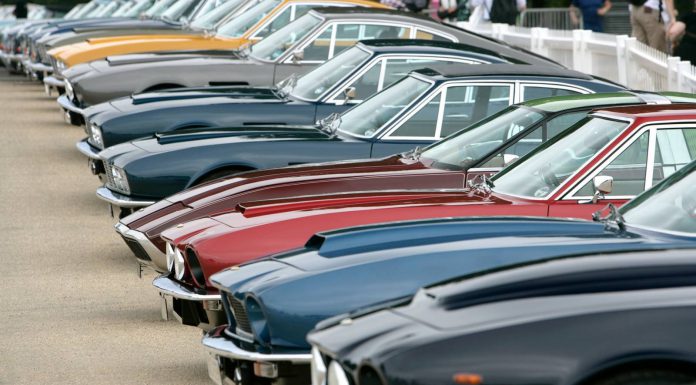 As many as 550 Aston Martin models – worth around an estimated £1 billion – were on display in the Park or parked at nearby Perks Field, meaning the event also represented the largest single gathering of Aston Martins in history.
CEO Dr Ulrich Bez joined the events in London, which also included a glittering black tie party on Saturday night for 1,000 owners and invited guests at the Freemasons' Hall on Great Queen Street in the heart of the city. The party featured entertainment from national radio DJ Benji B, plus composer Grant Windsor and the 16-piece band Deviation Strings.
Dr Bez said: "The weekend was a fantastic celebration of all things Aston Martin and, I believe, shows why the brand retains such a special place in the hearts of so many owners and enthusiasts around the world.
"Exclusivity is a key part of the Aston Martin mystique – we have made only around 65,000 cars in our entire 100-year history to date – so to see so many of these rare beauties gathered together in London was a truly historic occasion."
Present at the event were also two new one-off Aston Martins by Italian design house Zagato. The new Aston Martin DBS Zagato and Aston Martin DB9 Spyder Zagato were revealed yesterday. The gallery above contains the first live images of these special projects build for a Japanese entrepreneur and American car collector Peter Read.