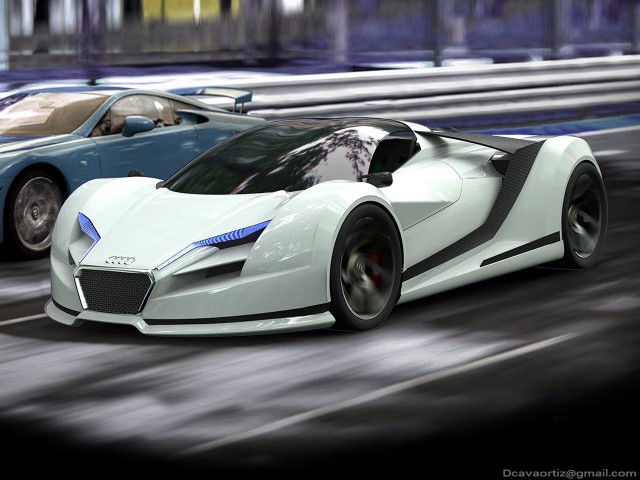 Despite Audi recently confirming that it had scrapped the Audi R10, or Audi 'Scorpion' hypercar project, designer David Cava has put together the following renderings of what he believes the Audi R10 hypercar could have looked like.
Prior to insiders confirming that the car is now dead, the Audi R10 hypercar had long been rumoured to be inspired heavily by the diesel Audi R18 racer, but later reports suggested that a traditional petrol powered engine was being favoured because diesel lacks to universal appeal of petrol in possible major markets such as China and North America.
While development of the car continued, Audi technical chief Wolfgang Durheimer said, "The questions revolve around our engineering capacity for such a car, the budget to put into it and the price versus the volume," said Dürheimer. "We could use our race facility to build a handful of bespoke cars, or we could build several hundred using more mainstream facilities."
Furthermore, Durheimer and Porsche Research & Development boss Wolfgang Hatz then suggested that the in-wheel motors and flywheel technology featured on the 2014 Porsche 918 Spyder could be shared with Audi.
From a design standpoint, Audi was expected to equip the R10 or 'Scorpion' with a full size tailfin from the R10 Le Mans racer, combined with a single frame grille, stacked LED headlights, an adjustable tail spoiler also acting as an airbrake, as well as ventilated front and rear wings.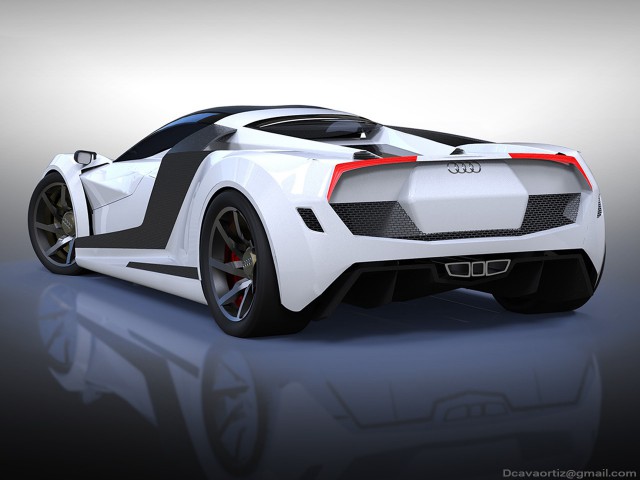 However, as we know now, all of those well laid out plans have been tossed aside for the time being. Cava's design however, does give us a great glimpse into how the Audi R10 could have looked. His design features a traditional low-slung body shape drastically different to the current Audi R8. Additionally, his concept has scrapped the current Audi design headlights in favour of a pair of futuristic looking LEDs.
[Via David Cava]