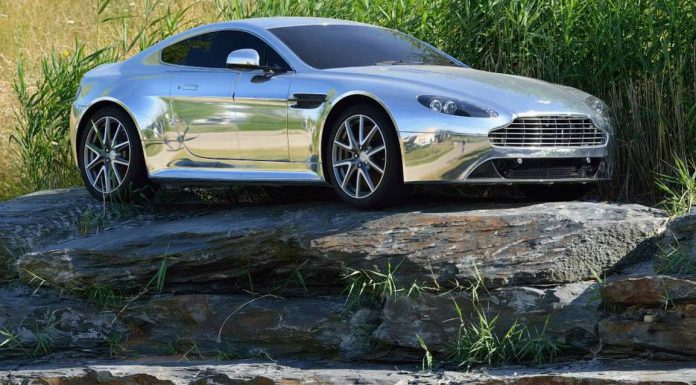 The Aston Martin Centenary Week has come to a close today with the Centenary Celebration. Conceived for both owners and enthusiasts of the brand to get involved as never before, the Aston Martin Centenary Week was a week of activities at our Gaydon headquarters, including factory based events and tours in and around Aston Martin's Warwickshire home, Design Master Classes, Dine on the Line experiences and an exhibition portraying each of the 10 decades of the company.
The Aston Martin Centenary Week concluded today, Sunday 21st of July 2013, with a unique celebration in the historic setting of Kensington Gardens, London.
Jointly organised by the Aston Martin Owners Club, Aston Martin Heritage Trust and Aston Martin, and held in partnership with The Royal Parks and The Royal Household, the centenary celebration saw an unprecedented gathering of the rarest, most significant, most beautiful and most famous Aston Martins ever made.
Themed displays of cars tell Aston Martin's remarkable story. The Centenary Timeline Display on the Broadwalk took visitors on a 100-year journey from the origins of the brand in Henniker Mews, Chelsea, to the current global headquarters in Gaydon, Warwickshire. Every iconic Aston Martin road car was represented from 'A3', the oldest surviving car, to the Vanquish Centenary Edition. There was also a vivid glimpse of the future – and the start of Aston Martin's second century of luxury sports car-making – in the form of the stunning CC100 Speedster Concept.
Reflecting the breadth of Aston Martin's production and the bespoke nature of the brand's rarest and most specialised models, there was also a Centenary Selection display. This diverse collection includes cars rarely seen outside of private collections, including a brace of bespoke Zagatos, the trio of Bertone Jets, and a number of other unique cars commissioned over the years by passionate customers around the world.
Aston Martin and James Bond is a combination which has left an indelible mark on popular culture. To celebrate this famous relationship seven of the movie cars were on display, including the iconic DB5 from the most recent blockbuster, Skyfall.
Motorsport has always played a major role in Aston Martin's history, so there was also a dedicated display of the most significant and successful racing cars at Kensington Gardens. Highlights included the exquisite Ulster, an iconic DBR1, legendary DB4 GT Zagato and Gulf-liveried DBR9 GT1 car. The Park Privé race car display was presented in tribute to racing driver Allan Simonsen, who lost his life at the Le Mans 24 Hours race last month.
The Aston Martin Centenary Celebration also saw the participants of the Aston Martin Italy to England rally participate. More on this journey from Italy to London undertaken by 100 Aston Martins in our Aston Martin Rally article.