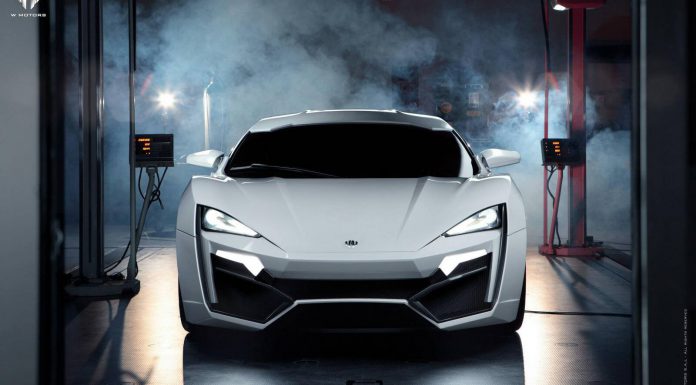 The upcoming W Motors LykanHypersport is already set to feature diamond encrusted LEDs, a gold—plated hood and carbon fiber chassis as well as a revolutionary holographic display in the interior. If that wasn't enough, the company behind the Lykan Hypersport has just revealed the car will feature rear-opening suicide scissor doors never before seen on a car like this.
As you'll be well aware, the Rolls-Royce Phantom is fitted with suicide doors but the Hypersport's are set to open in a similar fashion to the doors fitted to the McLaren 12C and P1 albeit in reverse! In addition to this announcement, W Motors, the company behind the Lykan Hypersport, has confirmed that a production version of the car is set to make its world debut at the Dubai Motor Show 2013 in November this year.
W Motors emerged towards the middle of last year. It's the brain child of Lebanese entrepreneur Ralph R Debbas together with famed German contractor Magna Steyr and legendary Porsche experts RUF. Only seven will be built, each one delivered with a matching $200,000 special edition Cyrus Klepcy watch.
It uses a RUF-sourced flat-six power plant producing around 750hp, 1,000Nm and wears a staggering $3.4 million price tag. W Motors estimates a zero to 100km/h time of just 2.8 seconds with a top speed of 385km/h.