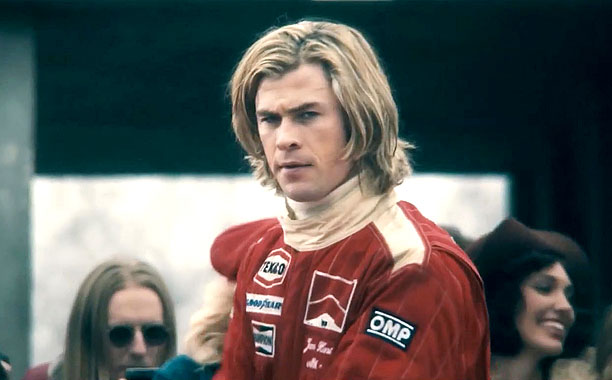 The 1970s Formula 1 epic, Rush, has released a new trailer today highlighting Chris Hemsworth's performance as James Hunt.
Set to be released on September 27, Rush is directed by Academy Award winning director Ron Howard, who also directed epics like Apollo 13, A Beautiful Mind and The Davinci Code. The film documents the titanic struggle between two of racing fastest drivers, James Hunt and Niki Lauda during the height of their careers in the 1970s.
When asked about his approach to the film, Howard gave the following quote to Entertainment Weekly: "People ask what has Rush been like and I say, from a filmmaking standpoint, it's been kind of like a cross between Apollo 13 and Backdraft. In the case of Apollo 13, that's for the complexity and the authenticity and the intent to capture an era and an endeavor that blends technology, action and danger."
Check out the trailer above and let us know what you think in the comments. Are you excited to see Rush?