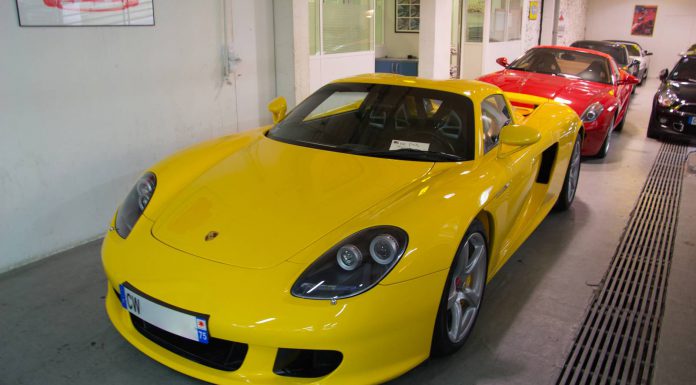 While the official replacement for the Porsche Carrera GT will be finally revealed in production-specification at the upcoming IAA Frankfurt Auto Show 2014 in September as the Porsche 918 Spyder, the Carrera GT will always be considered as one of the greatest supercars in modern times.
Produced from 2007 to 2007, just 1,270 units of the Porsche Carrera GT were produced and the car quickly became a favourite among the world's automotive press so much so that it's been considered as one of the greatest sports cars ever produced. Powering, the Porsche Carrera GT is a 5.7-liter V10 engine driving the rear wheels and mated with a six-speed manual transmission.
This potent 5.7-liter V10 engine managed to deliver an insane 612hp helping to launch the Carrera GT to 62mph in just 3.9 seconds and a top speed of 205mph. While those figures are extremely impressive, some tests showed the Porsche Carrera GT could hit 62mph in 3.5 seconds. Combine that downright insane performance with an 8,400rpm red line, and the Porsche Carrera GT has one of the most intoxicating exhaust notes of any supercar ever produced.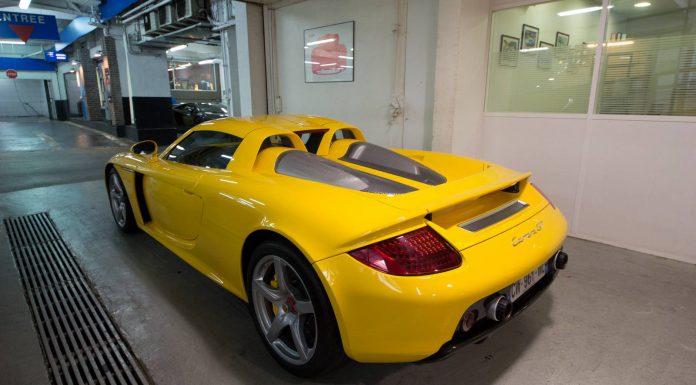 C-supercars recently stumbled upon a rare yellow Porsche Carrera GT in Paris and the following gallery includes some of the very best shots from that photoshoot.
[Via C-supercars]