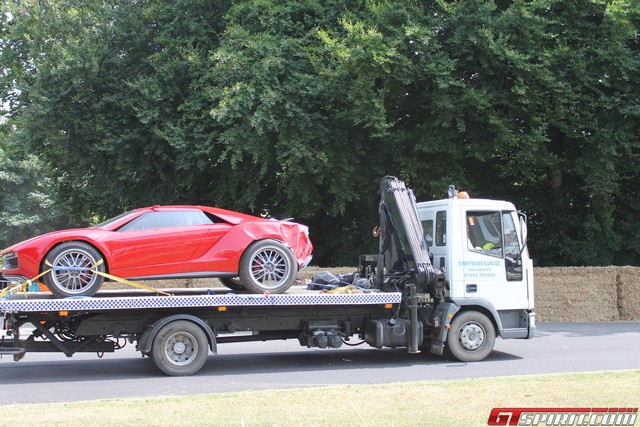 Sadly there was a second crash at the Goodwood Festival of Speed on the Friday, as mentioned in our post about the Porsche 962C crash,
The accident happened at the same corner, Molecomb, and involved the Italdesign Giugiaro Parcour Concept less than 1 hour after the Porsche went off. This particuar crash resulted in more substantial damage. The Parcour Concept lost its back end entering Molecomb after kissing the grass on the inside of the corner, resulting in the rear left quarter of the car going backwards into the hay bales.
The Italdesign Giugiaro Parcour Concept was revealed at the Geneva Motor Show 2013 to celebrate Italdesign's 45th anniversary. It is powered by a Lamborghini 5.2-liter V10 straight from the Lamborghini Gallardo and produces an impressive 550hp.