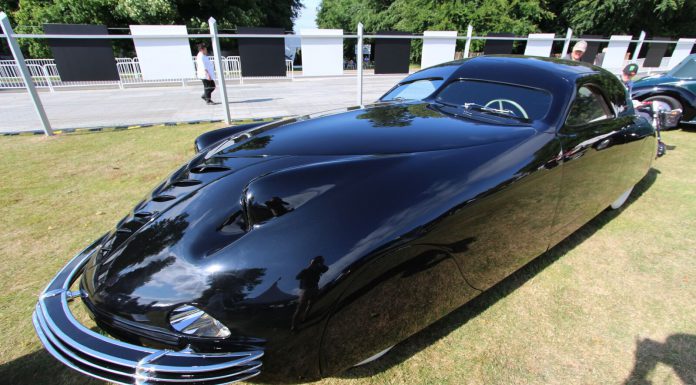 The Cartier Style et Luxe Concours at the Goodwood Festival of Speed 2013 has an absolutely epic display this year. It pays homage to the past 20 years, which means that some of the most famous cars from Goodwood past are returning once again. The Pre-War Streamlined Automotive Art class is one of the very best!
Among the entrants for this category are the 1938 Bugatti Type 57S Atlantic, a car that really needs no introduction. Only 17 were built as part of a limited production run. The Atlantic bodystyle has become iconic now, Jean Bugatti designed the teardrop shape himself. It features and Inline-8 engine and a Roots-Type Supercharger. In its day it produced 210bhp!
Another legend which returns to the Festival of Speed is the Phantom Corsair. Aside from its actual history, this car has a history forged at Goodwood. The myth is that the car was left overnight on display with the handbrake engaged. In the middle of the night, the car moved across the Cartier lawn with the engine off. The car itself is a six-seater coupe designed for Rust Heinz and built on the chassis of a Cord 810. It is unique with a Cord 4.7 litre V8.