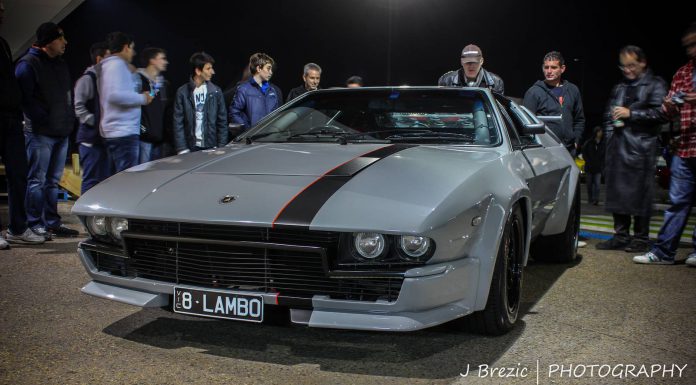 In the world of Lamborghini tuning, you'll rarely see any Lamborghinis modified from a performance standpoint bar the Gallardo, Murcielago and the semi-new Aventador. However, one very special Lamborghini Jalpa from Australia goes against that trend thanks to its extensive modifications both inside and out and under the hood.
This Lamborghini Jalpa P350 was originally purchased by a man named Nik who while impressed with its driving characteristics, was somewhat disappointed with the 255hp produced by its V8 engine. As a result, Nik decided to completely replace that 3.5-liter V8 engine to get extract significantly more power, replacing it with a 5.7-liter LS1 V8 engine from GM. That engine swap instantly boosted power to 500hp. What's more, this larger engine also weighed less than the standard V8 of the Lamborghini Jalpa.
After keeping the car at that 500hp mark for a few years, this insane Lamborghini Jalpa P350 was recently fitted with a Hybrid Roots Style Supercharger helping to pump out an additional 120hp and 120lb-ft of torque. In its latest specification, the car is then fitted with an automatic transmission from a Toyota Camry and before undergoing its supercharger upgrade, the car managed to completely the quarter mile in just 10.65 seconds at a top speed of 130mph.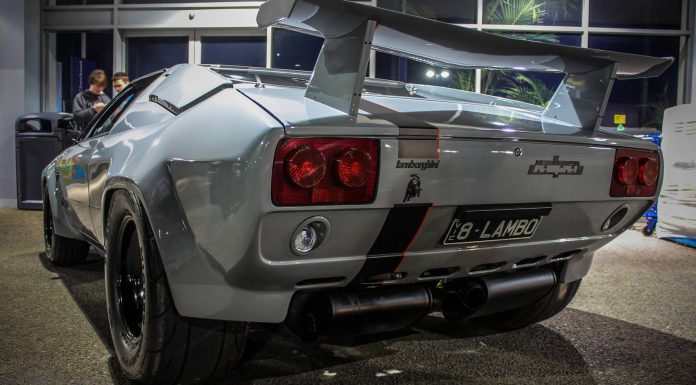 Moving away from the engine, this Lamborghini Jalpa also features new EuroSpares wheels measuring 8×15 at the front and 11×15 at the rear. The car then had a complete roll cage installed, features lightweight wing mirrors as well as new doors which open at the touch of a button.
Thanks to J Brezic Photography for the images!
[Via LamboCARS]