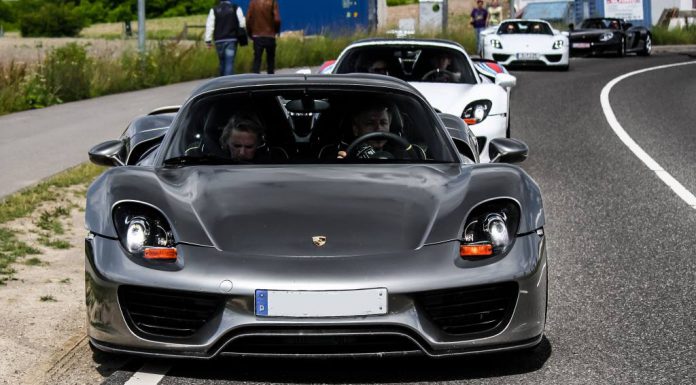 As a successor to the Carrera GT, the 918 Spyder is Porsche's newest super car. The vehicle will feature a 4.6L hybrid V8 and a 7-speed automated manual transmission when it is officially launched. This engine is capable of producing 608 horsepower at 8,600 rpm. But when you put the car into hybrid mode, two electric engines give the car an extra 279 horsepower for a total output of 887 horsepower.
According to Porsche, these numbers mean that the 918 Spyder will sprint from 0-62 mph in as little as 2.8 seconds and then all the way up to a top speed of 211 mph. The production run of the 918 Spyder is limited to 918 units so you could expect the price to be as high as it is. If you were interested in purchasing one of these super cars, it would run you about $845,000.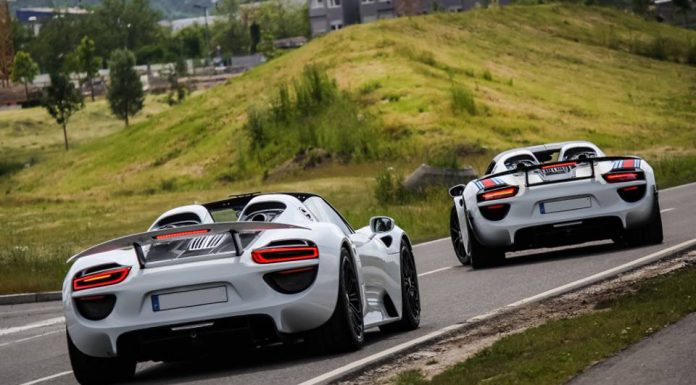 These three Porsche 918 Spyders were spotted in Boeblingen, Germany along with a Porsche Carrera GT on Sunday June 30, 2013 by Teresa-H Photography. The fleet of Porsche super cars were just off of the A81 taking a short break on the side of the road before heading back onto the Autobahn to have a bit more fun. Although it seems like it would be extremely unlikely to see even one of these very rare super cars on the streets, anything can happen.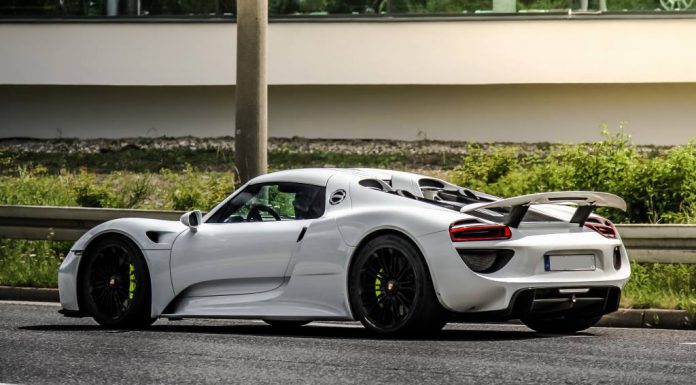 The Porsche 918 Spyder is set to begin production on September 18, 2013 due to the fact that September 18 is also written as 9-18 which reflects the name of the car.