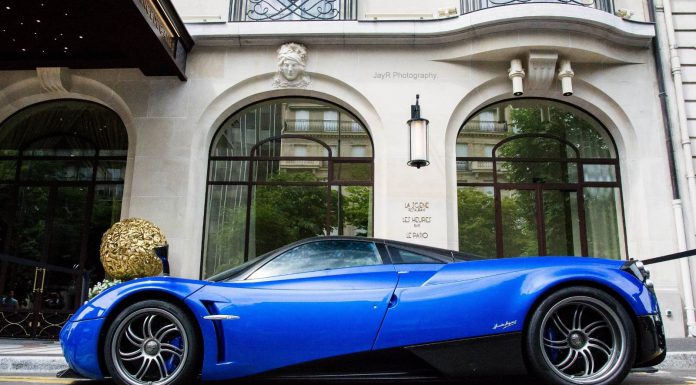 Welcome to Paris, the capital city of France and needless to say it's the city of Love. For all the attractive attributes the city is affiliated to supercars count for only a small attraction in a city receives 44 million tourists annually.
In that regard, this is one good example which was spotted by JayR Photography; it's a blue Pagani Huayra. The Italian supercar has so far been spotted in major city including London and Beverly Hills, the latter hailing from Saudi Arabia. If you have been keen on the automotive news, the Pagani Huayra is not new at all. By 2011, it was revealed at the Geneva Motor Show and since then, a few of them have surfaced on the news from time to time.
The Italian supercar is worth every bit of hype just like every other Pagani car, encapsulating technology from the latest bowl of ideas not to mention the power factor. The $1.3 million hypercar boasts a carbon-titanium body and is powered by a specially developed AMG V12 engine with twin-turbos.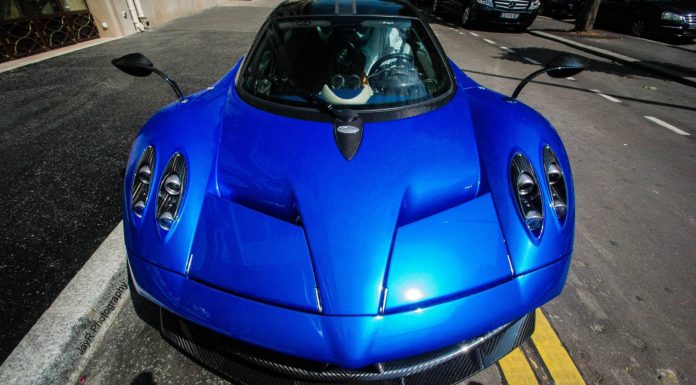 It produces 720bhp and 1000Nm of torque. Its comes with a single clutch, seven speed sequential gearbox. All this results to a sprint from zero to 100km/h in just 3.3 seconds and has a top speed of 372km/h.