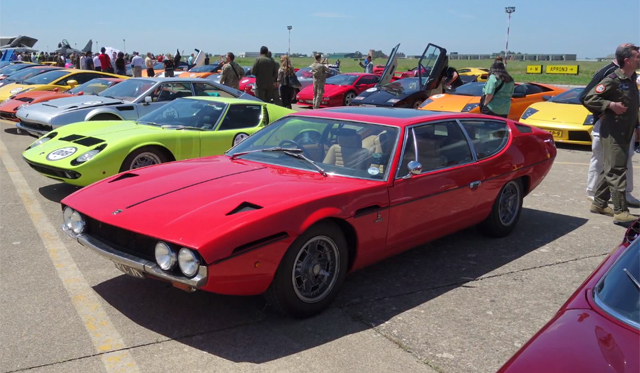 Evo Magazine's Harry Metcalfe recently had the unique opportunity to drive his bright red Lamborghini Espada for 1,000 miles through some truly incredible European mountain roads and together the following entertaining video of his trip.
Production of the Lamborghini Espada began back in 1968 and continued on for the next 10 years. The Lamborghini Espada could in some ways be viewed as a Porsche Panamera may have been like in the 70's with it featuring four seats and being produced by a high-end supercar manufacturer, it's not perfectly suited to hard mountain driving.
Under the hood of the Lamborghini Espada is a Lamborghini Miura derived 4.0-liter V12 engine producing 350hp with the revs then spiralling to 7,000rpm.