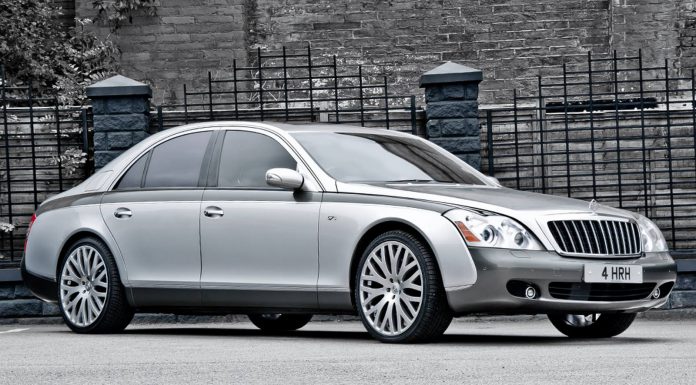 In celebration of the 60th anniversary of the Queen of England's coronation, A.Kahn Design has taken the wraps off a very special Maybach 57 6.0 S designed to mark the milestone.
The Maybach 57 6.0 S Queen's 60th Coronation Special is separated from the standard Maybach 57 6.0 S with a 4 HRH number plate, unique livery and 22 inch Kahn RS-XK wheels. While speaking about the car, Director of A.Kahn Design, Ally Kahani said that the release of such a unique car is only fitting for the Queen's long-reign; "The 60th anniversary of the Coronation of Queen Elizabeth II is an important milestone that has only been achieved by one other monarch in history."
As many of you probably already know, Maybach was killed off in late 2011. Mercedes-Benz presented at the 1997 Tokyo Motor Show a luxury concept car based on the Mercedes S-class – the Mercedes-Benz Maybach concept car – which in name, style and luxury referred to the historical German manufacturer Maybach. This name was revived as a brand in the early 2000s by Mercedes-Benz when the company launched the Maybach 57 and 62, which were aimed as a challenger for Rolls-Royce Phantom and Bentley Arnage in the "super luxury" segment.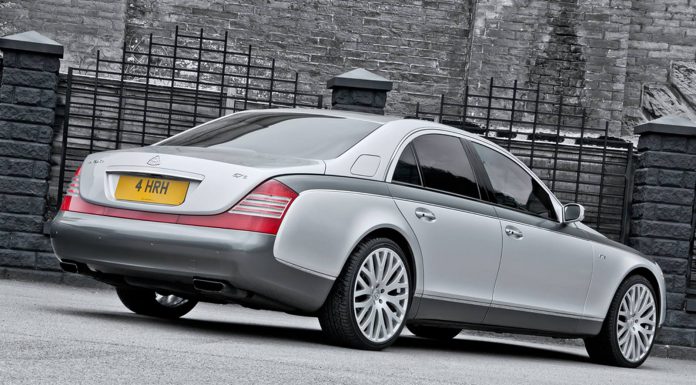 Despite the exclusivity and high quality, Maybach failed to impress the public. Whereas the British luxury manufacturers have seen sales grow to record levels in recent years, sales by Maybach were very low. In 2010 Maybach sold just 200 cars compared to Rolls Royce's 2,700 and Bentley's 5,100. Sales for Rolls-Royce soared 41 percent to 2,441 cars in the first nine months of this year, while Bentley managed to increase its sales by 31 percent to 4,763 cars.