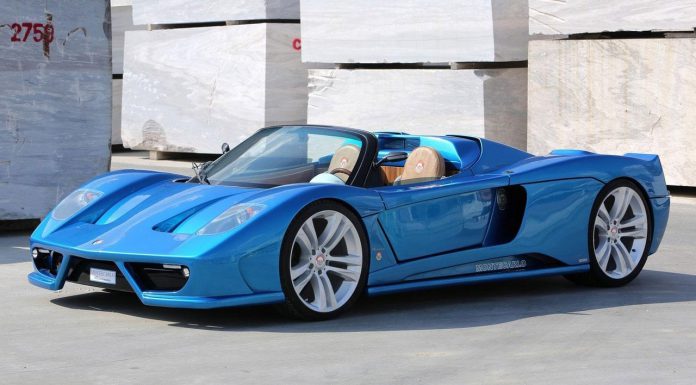 Despite being the second smallest nation in the world, Monaco is actually home to two supercar manufacturers; Venturi and Montecarlo Automobile. Montecarlo Automobile is the oldest of the two and the company recently celebrated its 30th anniversary taking the wraps off its brand new 2013 Montecarlo Automobile Rascasse supercar. As any motoring aficionados would know, the name Rascasse comes from the name given to one of the last corners on the Monte Carlo racing circuit.
The 2013 Montecarlo Automobile Rascasse featured a mid-mounted, BMW-sourced 5.4-liter V12 engine derived from the 1998 Rolls Royce Silver Seraph. This large engine runs on both gasoline and hydrogen-enriched LPG. In Rascasse specification, this 5.4-liter V12 engine pumps out an impressive 500hp.
Accompanying this potent powerplant is an equally noteworthy exterior and interior. From a design standpoint, the 2013 Montecarlo Automobile Rascasse features clear supercar styling and a long and sleek bodyline complemented by the removable hard-top. At the front it features headlights similar to those found on the Ford GT and a front-end somewhat reminiscent of the Noble M600.
The interior is then a mash-up of white leather and wood-trim giving the 2013 Montecarlo Automobile Rascasse a real nautical feel which is appropriate for a country full of multi-million dollar yachts like Monaco.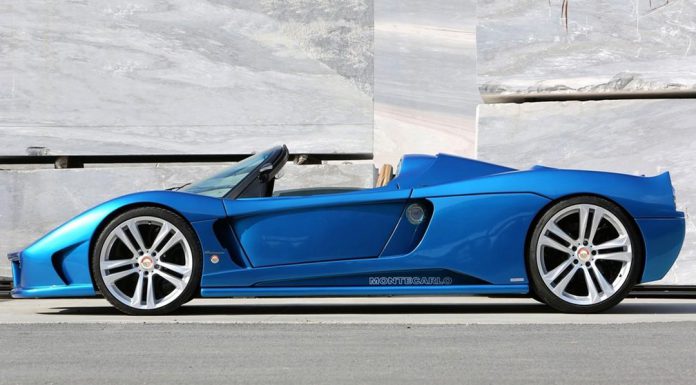 The 2013 Montecarlo Automobile Rascasse is expected to cost around $600,000 with just 15 tipped for production.