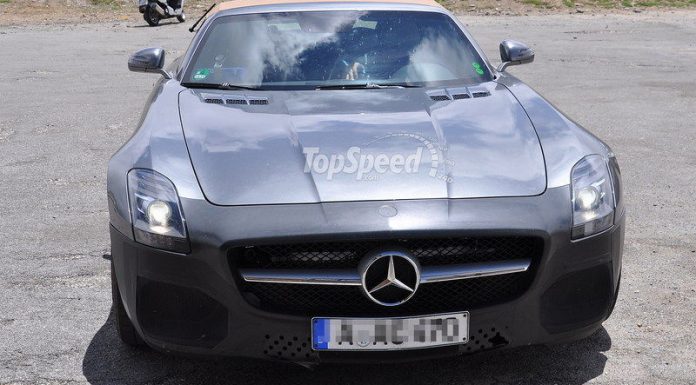 What's believed to be facelifted version of the Mercedes-Benz SLS AMG GT Roadster was recently spotted wearing camouflage over its front bumper sparking rumours that a slightly updated variant of the car is just around the corner.
This comes as quite a surprise considering that talk about a successor to the current Mercedes-Benz SLS AMG GT has been around for many months now, with previous reports suggesting that the car will be dubbed the Mercedes-Benz SLC and that it would compete firmly against the Porsche 911 line-up.
However, recent reports have suggested the new Mercedes-Benz sports car is going to be dubbed the 2016 Mercedes-Benz GT and will have a starting price of 109,000 euros when it hits the market in early 2016. The 2016 Mercedes-Benz GT will replace the Mercedes-Benz SLS AMG GT which is set to finish its production run at the end of 2015.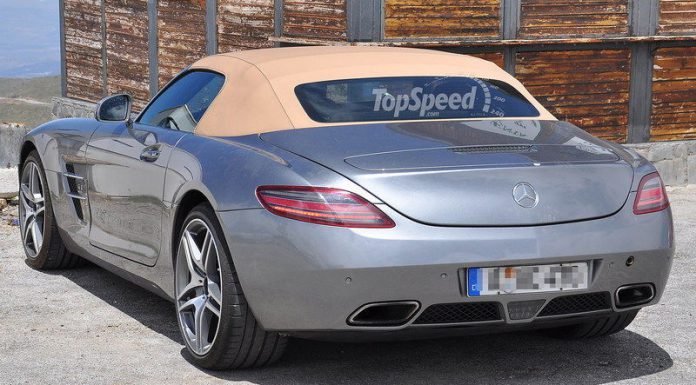 Mercedes-Benz could have comfortably left the Mercedes-Benz SLS AMG GT as it is until production ceases in just over two years but has obviously felt the need to slightly update the car hence this minor facelift. However, rather than a full-on update, the 2014 Mercedes-Benz SLS AMG GT is only expected to receive some small styling tweaks at the front end.
A debut for this slightly updated 2014 Mercedes-Benz SLS AMG GT could be just around the corner at the IAA Frankfurt Auto Show 2013 in September!
[Via Top Speed]