The Ferrari 360 Modena changed the sports car scene when it arrived in 1999, not that Ferrari had not known about carbon fiber, considering they were the first to use carbon fiber in a supercar with the F40. But in the 360 Modena, they used a new aluminum space-frame chassis which was stiffer than its predecessor's the F355.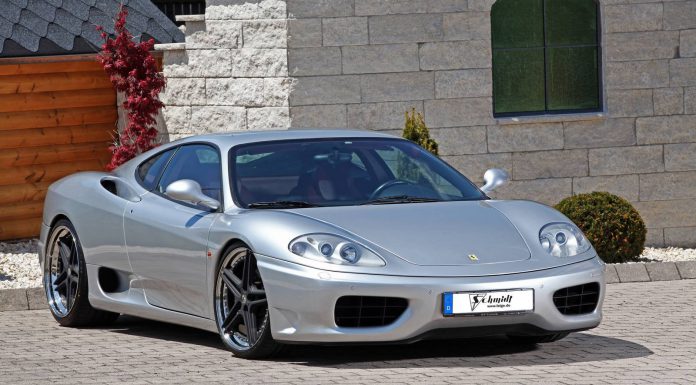 On the other hand, in 2002 V12 lovers were treated to a Pininfarina updated Ferrari 550 Maranello known as the 575M Maranello. This saw the first ever conventional manual gearbox on a Ferrari V12 road car. In the 360 Modena you get a 3.6 liter V8 that punches out 400 bhp with changes coming along through its production years 1999-2005. In the 575 M, you get a 5.7 liter V12 that threatens the modern 458 Italia with its 508 hp and a top speed of 325 km/h.
Let's cut the chit chat, before you even start wondering why these two cars fall under the same topic yet diversely positioned; it's German wheel manufacturer Schmidt Revolution who has recently worked on two of these examples by giving them their wheels. These two Ferraris were at the Spring 2013 WF-Tuning event in Bad Waldsee.
Other than giving them new wheels, they were also fitted with a new coil over and each set to optimum height.