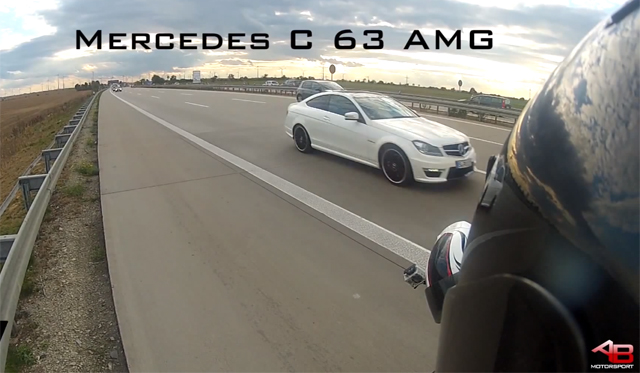 The German Autobahn is simply an extraordinary highway network. Not only is it one of the safest highway networks in the world, it's various unrestricted areas provide motorists with the perfect opportunity to stretch the performance capabilities of their vehicles.
http://www.youtube.com/watch?feature=player_embedded&v=ZO8EVzTKdow#!
In the latest high-octane video filmed from the German Autobahn, a duo of fast motorcycles, more specifically the Honda CBR600RR and Yamaha YZF-R6 got into a fierce highway battle with a Mercedes-Benz C63 AMG and the resulting clip is extremely exciting as all three stick closely together at almost unimaginable speeds!