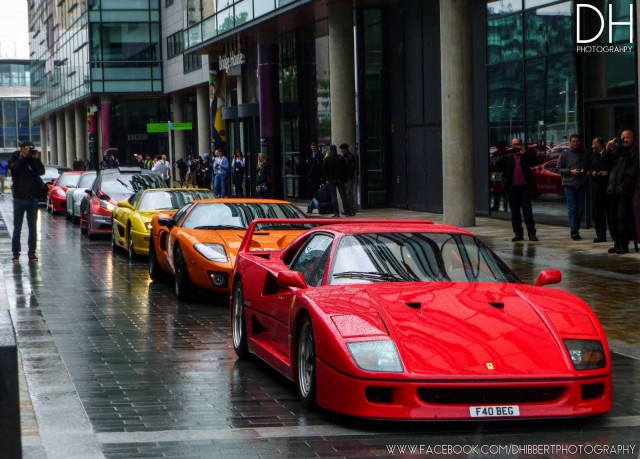 Our latest Photo Of The Day comes courtesy of Danny Hibbert Photography who was recently able to take the following photo of some of the greatest supercars in existence.
The following image consists of a bright red Ferrari F40, Ford GT 720 Mirage, Ferrari F355 Spyder, a Ford Fiesta racer, a Porsche 911 and a Ferrari F430!
Be sure to check out Danny's facebook page for more stunning images!