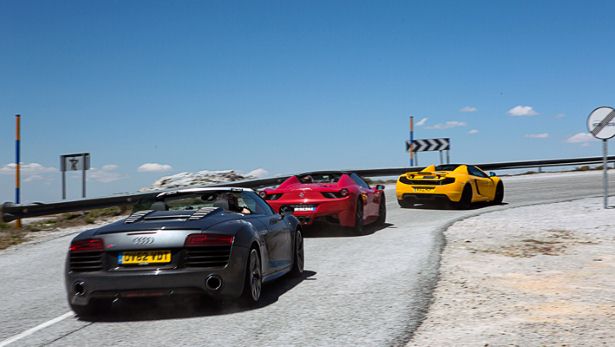 Preparation for Top Gear Season 20 is well underway with the latest season set to air its first episode in just 10 days' time on June 30th on BBC Two and BBC HD in the U.K!
While a video trailer of Top Gear Season 20 has yet to be released, the following gallery has been posted online showcasing some of the awesome supercars set to be tested by our very favourite automotive TV show. In the below gallery, we see that the trio go on an epic driving adventure through Spain with the awesome 2014 Audi R8 V10 Spider, Ferrari 458 Spyder and James May's' 2012 Car of the Year, the McLaren 12C Spider.
Additionally, the following gallery showcases front man Jeremy Clarkson driving the insane single-seater BAC Mono which we recently spent a day with in Monaco. Other notable supercar tests for Top Gear Season 20 will be with the Mercedes-Benz SLS AMG Black Series, Jaguar F-Type V8 S as well as the epic Ferrari F12 Berlinetta driven in Scotland!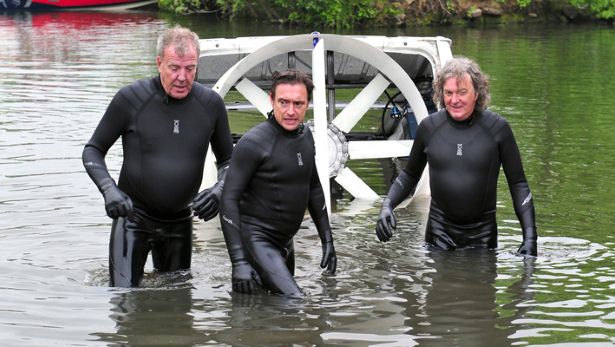 Other notable features for Top Gear Season 20 will be an awesome race in New Zealand between an America's Cup Yacht and a rally car and Richard Hammond driving the 2014 Range Rover Sport.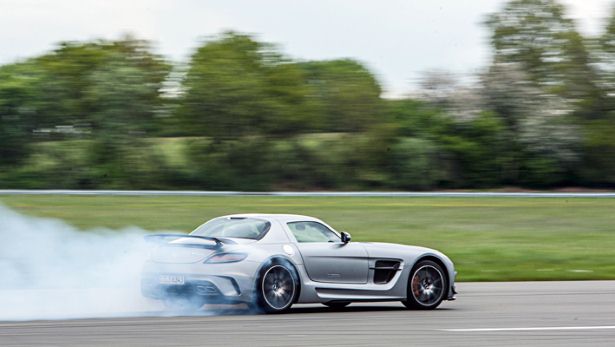 Six filming dates have been announced indicating that this will be a six episode season and it goes without saying that we're very excited!