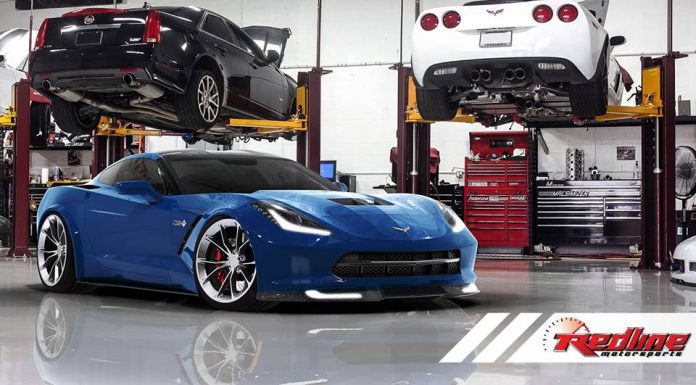 The 2014 Chevrolet Corvette Stingray is barely out in the market but tuning programs have started emerging. Based in Pompano Beach, Florida, Redline Motorsports have announced a twin-turbo tuning program for the new C7 Corvette. Normally we see superchargers being used in the Corvette even the standard ZR1 gets a supercharger to up its power.
However, we are far from the ZR1 variant in the C7 lineage, not even sure if there will be one considering some generations like the C5 never featured a ZR1 version. Redline Motorsports announced that this project is named "Adrenaline Rush" and apart from the twin-turbo direct injected LT1 engine, the tuner will provide custom coil over magnetic ride suspension, carbon fiber Aero package and forged one piece specific wheels.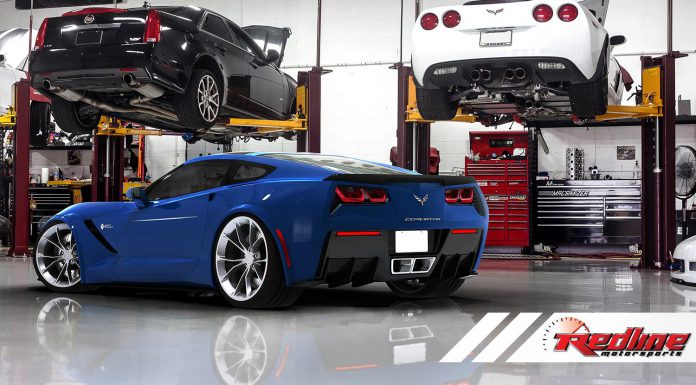 The package will see add-ons such as a front splitter, high-intensity driving lights and a front mount intercooler air scoop. There will also be side skirts and an improved rear spoiler. The result will be a total of 650 HP, and that is not all, there will be a 1000HP package too!
Stay tuned as Redline Motorsports will release more details and photos soon!